His Majesty King Juan Carlos of Spain paid a visit to the America's Cup Village in Bermuda, touring the premises, chatting with teams, and stopping by to support Spain's entry into the Youth America's Cup.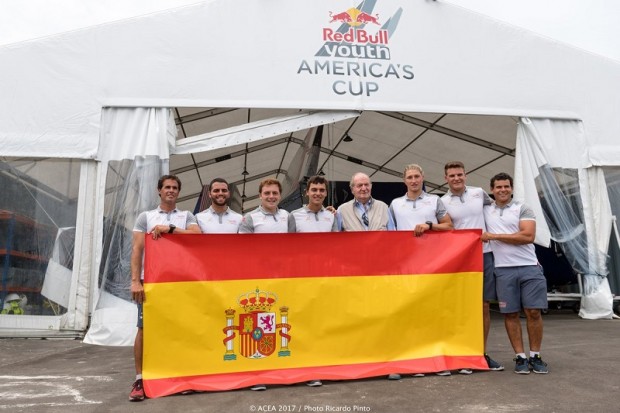 King Carlos, who abdicated the throne to his son in 2014, is known for his passion for sailing, having competed in the 1972 Olympics in Munich, where he finished in 15th position in the Dragon keelboat class.
His visit included a look at the premises, with the video below showing the 79-year-old chatting with members of Spanish Team Impulse, Spain's entry into the Red Bull Youth America's Cup.
He took over as King in 1975, and in that role, officially opened the 1992 Barcelona Olympics, making him the only Olympian to officially open a Summer Olympics, according to NBC Sports.
His family also has strong sailing connections, as his wife, Queen Sofia, represented Greece at the 1960 Rome Olympics, also in sailing's Dragon class, while his son was a 1992 Spanish sailing Olympian.
The Spanish youth team said they were "very proud of the visit of our King, His Majesty Don Juan Carlos. What an honour!"
A private plane, understood to be connected to King Carlos, landed at Bermuda's airport a few days ago.

Read More About