You never know when you might get called to do something completely different at the National Sports Centre.
And so it proved for lifeguard Shannon Botelho who was given the task of three hours of power washing the athletic track.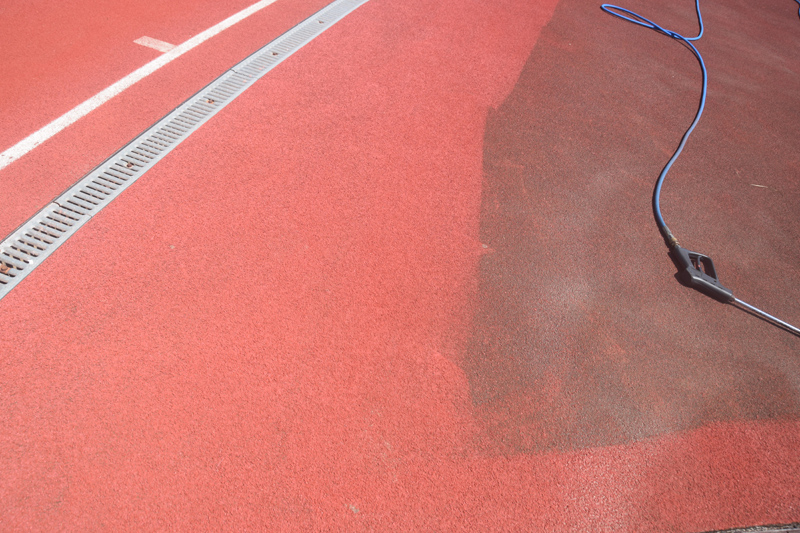 According to Trevor Madeiros, the NSC's Facilities Manager, almost everyone, including the NSC's Chairman Sean Tucker, is lending a hand.
"We are doing two to three hour shifts as it is rather tedious and uncomfortable for an extended period of time, especially in the hot sun," said Mr Madeiros. "Altogether I expect that it will take about 35 days to wash the entire track."
He said the track is cleaned every three years because over time, sand and grit get embedded into the surface.

Read More About