The Bermy Bouncers Jump Rope Team, the island's national representatives in the sport of jump rope, continued competition at the World Jump Rope Championships in Orlando, Florida yesterday [July 3], winning an additional medal following a very successful opening day.
Day two of the competition saw Judah Smith-Dyer, who also won both individual and group medals on day one, earn first place in the Single Rope Speed 1×180 event.
Competition continues today, with the event set to run through July 9.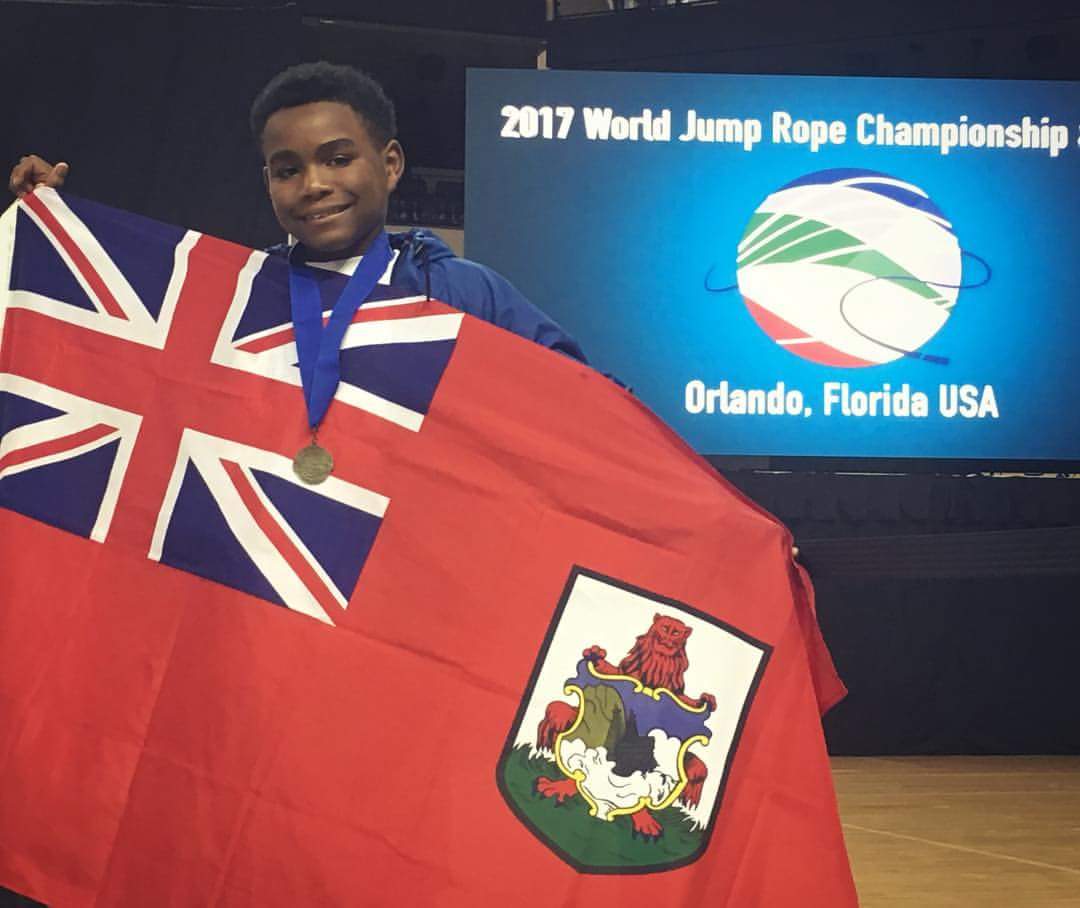 Read More About