FryDays Restaurant has expanded their Queen Street, Bermudiana Arcade facility to include a PlayTime Zone for children, which includes arcade games, a Lego wall, specialty drinks and desserts, retail, and additional indoor seating.
A spokesperson said, "FryDays is a new, innovative restaurant that is focused primarily on producing a creative concept around french fry meals. The goal of the restaurant is to revolutionize how french fries are currently viewed. They sell many types of fries, seasonings and toppings.
"In addition, they aim to be "the extraordinarily fast food place" by providing creative french fry meals, sandwiches, wraps, subs, burgers and salads."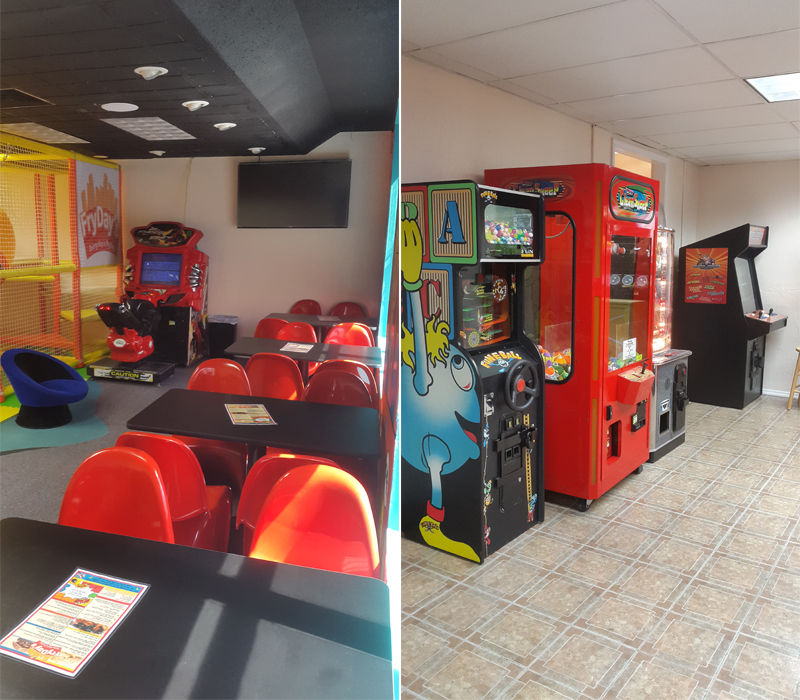 "The restaurant recently celebrated their first year of business in May. They are now expanding their menu items and facility to provide a better service to customers with children.
Owner Mstira Weeks said, "We are attempting to bring a centrally located family restaurant environment where adults can bring their children and enjoy good food and family fun together.
"As a parent there is limited activities for us to do with our children, so we have created an outlet for parents and children to enjoy together."
"The space next door to FryDays became available so they decided it was the best time to expand and to better position the business for the future."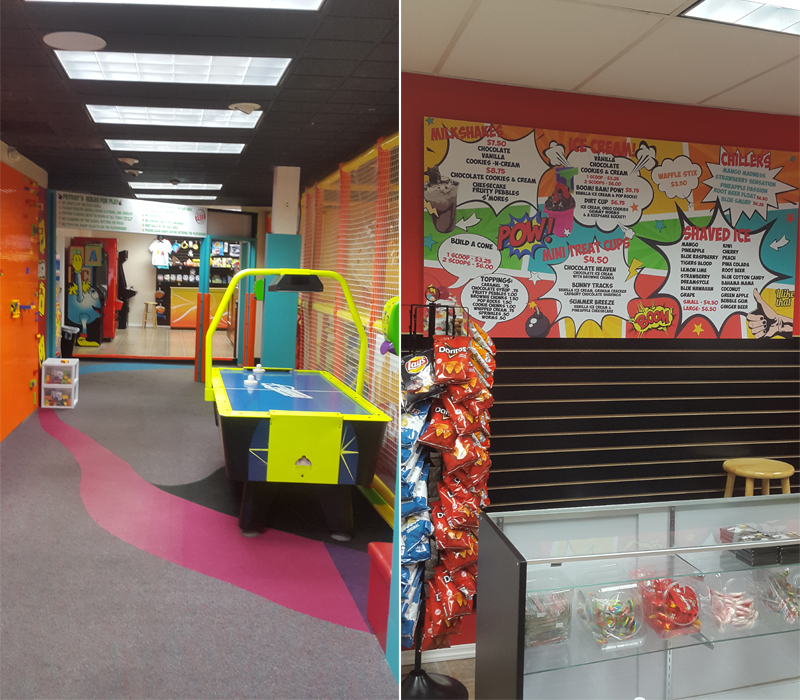 "The PlayTime Zone has two slides, a swing, a trampoline and other fun features for children to enjoy. The arcade games include Ms Pac Man which most adults will remember well. Additionally, two driving games and a racing bike, the claw grab and more.
"The Lego wall is there for children who like to build and be creative. The wall provides a space for them to create what's in their mind and it has been interesting to see what the children have been building.
"The expanded facility is available to camps and for birthday parties as well. The added advantage is that it is air conditioned – children and adults can avoid the summer heat and have lots of fun. There are a few party and camp packages available to meet customers' requirements.
"As the summer progresses we will be having 'adult nights' where groups of friends can come by after hours have fun playing the arcade games. 'The facility will also be available for adults who want to have private functions because even adults like to have fun and play games too', Mrs. Weeks added.
For more information, call 232-3297 or 232-3168, or visit the website.

Read More About
Category: All, Business, Entertainment, News