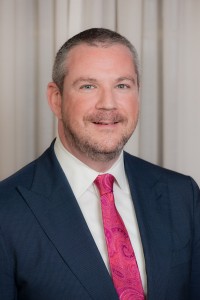 Hamilton Princess & Beach Club today [July 24] announces its partnership with airline JetBlue to host JetBlue Nights.
The Hamilton Princess & Beach Club will be rolling out the blue carpet in celebration of its collaboration with the airline to give Marina Nights a new twist.
"JetBlue Nights are open to the public and will take place at the hotel's marina on select Friday nights from 5pm until 9pm. JetBlue Nights will be held this summer, on the following Fridays: July 28, August 11, August 25 and September 8," the hotel said.
"Guests at JetBlue Nights will be treated to a stylish entrance with branded backdrop and "paparazzi", JetBlue travel certificate giveaways and a blue theme throughout the venue, including the famous TERRA® Sweets & Blues™ potato chips served on board.
"As always, visitors will be able to make the most of the beautiful views over Hamilton Harbour and musical entertainment will be provided."
Diarmaid O'Sullivan, Director of Marketing at the Hamilton Princess & Beach Club, said "We are delighted to be offering an exciting new option for happy hour on during the summer. What better way to end the week than by having a drink on the waterside and to be in with a chance of winning JetBlue tickets?"
Read More About