LOM Asset Management Limited recently released reports detailing the Q2 returns of three of their top performing funds – the LOM Equity Growth Fund, Fixed Income Fund and Stable Income Fund.
LOM Equity Growth Fund
"For the second quarter of 2017, the LOM Equity Growth Fund delivered a net total return of 4.16% compared to the MSCI World Stock Index which advanced by 3.38%, representing outperformance of 0.77%. The S&P 500 stock index gained 3.09% for the period," the company said.
The Fund benefitted from well positioned sector weightings and strong security selection, but was held back modestly by currency headwinds, as the greenback softened and we remained overweight U.S. dollar exposure."
Bryan Dooley, Senior Portfolio Manager and General Manager of LOM Asset Management said: "We stated in our last manager report that we see potential for further equity market progress as long as the global reflation scenario remains intact and central banks do not act too rashly in reducing monetary stimulus.
"So far, our base case appears to be unfolding. In this environment, we are paying strict attention to valuations on both the buy and sell side."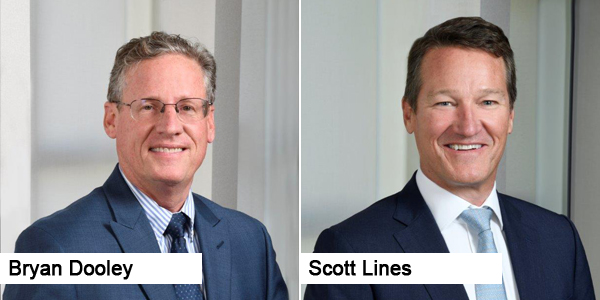 LOM Fixed Income Fund
The LOM Fixed Income Fund USD delivered a total return of 1.21% for the second quarter, outpacing its stated benchmark, the 1‐5 year Government/Corporate index, which increased by 0.64% over the period. The excess return on the Fund of 0.57% was net of all fees and expenses.
The Fund continues to outperform its index and register positive returns despite the U.S. Federal Reserve raising interest rates a total of three times in the past six months.
Dooley said: "For the first half of the year, the Fixed Income Fund achieved a net total return of 2.92%, exceeding the benchmark return of 1.13%. Comparative returns for three and five‐year time periods also stack up well against the benchmark and the universe of funds with similar mandates.
"Looking ahead, we see ultra-loose global monetary policy likely coming to end, making for a more challenging fixed income environment. However, this is also the time when active management can make a substantial difference for investors."
Fixed Income Fund Performance through 6/30/17
 
 
               Annualized Return 
Fund
Q2
1 Year
3Year
5 Year
LOM Fixed Income Fund USD
1.21%
2.43%
1.80%
1.96%
1-5 Year Corp/Gov't Bond Index
0.56%
0.10%
1.35%
1.29%
Butterfield US$ Bond Fund
0.46%
0.34%
0.92%
1.17%
Voyager ST Income Fund [Clarien]
0.22%
-0.39%
-0.02%
-0.26%
BIAS Short Duration Bond Fund
0.35%
-0.30%
0.21%
0.10%
Local Competitor Average *
0.34%
-0.13%
0.38%
0.34%
* Average of locally managed, listed funds having similar mandates.
LOM Stable Income Fund
The LOM Stable Income Fund ended a positive quarter despite an uptick in interest rates which caused a sell off in longer duration fixed income securities at the end of the June.
On a one-year basis, the Stable Income Fund generated performance of +6.34% which compares favorably to the benchmark return of +5.43%. The Fund return also includes a monthly dividend of 0.03 per unit, which translates into a current yield of 3.26% on the current NAV price.
LOM Group CEO, Scott Lines said "We are happy to report the strong performances of three of our flagship funds during Q2. These results reflect the work of our talented team of advisors and asset managers who are committed to offering best-in-class strategies across a wide spectrum of client risk profiles."
Read More About