Some of Bermuda's athletes competing overseas returned home tonight [July 23] and were greeted on their arrival at the airport by family and friends, and newly appointed Minister of Education Diallo Rabain and Minister of Government Reform Lovitta Foggo.
The Bermuda U19 Rugby Team traveled to Miami, Florida recently to participate in the RAN Super Week. Bermuda finished 4th in the 2017 Rugby Americas North Under 19 Championship.
The Bermuda National U18 Women's Rugby squad participating in the 2017 Commonwealth Youth Games [CYG] taking place in Nassau, Bahamas finished 6th. Other team members are due to return home tomorrow.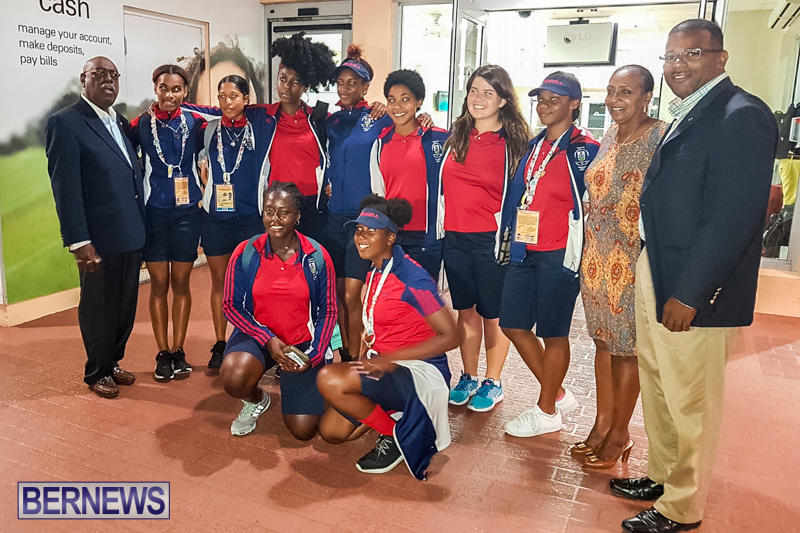 Read More About