Senator Tinee Furbert, the Progressive Labour Party [PLP's] candidate representing St. Georges South – Constituency 4, said she is unsatisfied with traditional modes of communicating with constituents, so is engaging Bermudians in a social challenge using a mobile app called Ringorang.
"We send questions on the app for people to play on a ticking clock," describes Ms. Furbert. "The point is to attract enough attention to the issues that people stay engaged. So we're making the voter education fun and challenging, and also socially competitive."
Players install the Ringorang app on their iPhones, Androids or Windows PCs and enter the invite code "tinee" to join her challenge. The app alerts all enrolled players at the same time—at two unannounced moments each weekday—with a single quizshow-style question that may be about the state of the Bermudian jobs market or education. Players earn points and badges and can see how their friends are doing on the leaderboard.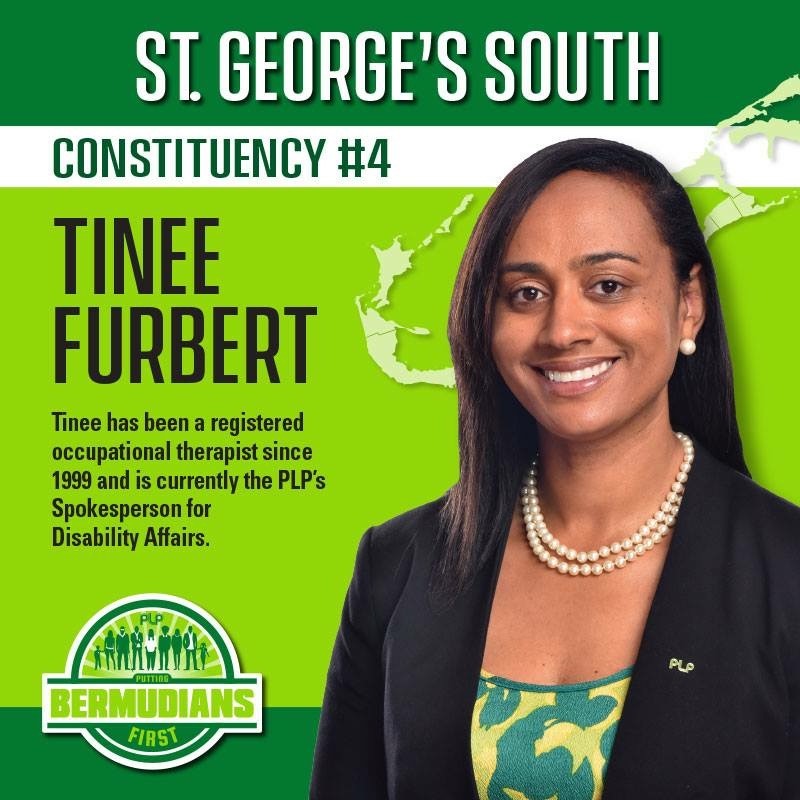 "The whole point is to get people interacting and talking – with each other and with me," says Ms. Furbert, who invites players in the app to send her responses and watch short videos of her talking on key issues.
"Bermudians sometimes say they are 'non-political' or they don't trust the process. When they are better informed and feel they have a direct connection with their representative, they change their attitudes and get involved."
Ms. Furbert's program on the app is called The Balance the Scales Challenges, which is designed to activate players to voice their concerns around what the PLP has positioned as "two Bermudas. "
"The gap is widening between the have and have nots. The PLP believes these two Bermudas are out of balance with one another," she added.
Ms. Furbert makes it clear that it's not just having fun that solves the engagement problem.
"We liked that Ringorang has been rigorously tested and published," explains social media advisor Mr. Yeshurun assisting in Ms. Furbert's campaign. "There's a lot of behavioral science behind it. I think it's really interesting how the Ringorang process simplifies our messages so they are clear and impactful for people of all walks of life."
The Balancing the Scales Challenges are running through July 17th. Anyone can join here.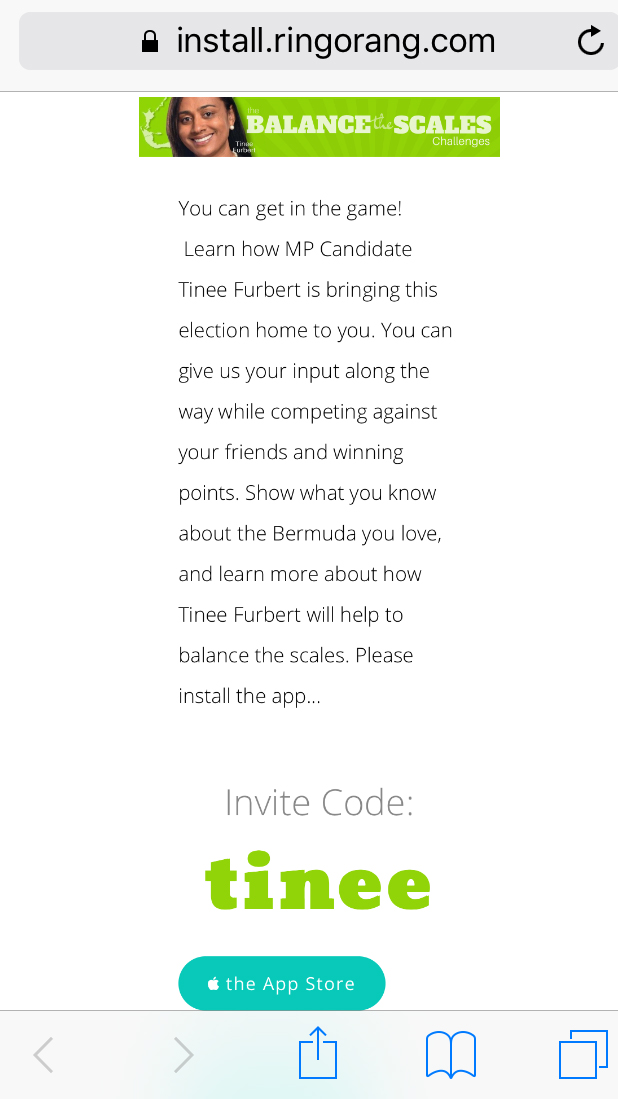 Read More About
Category: All, News, Politics, technology