Earlier today [Aug 2] the staff and students of Camp Paw Paw helped commuters on Kindley Field get into the holiday spirit by waving their Cup Match flags in support of their teams for the upcoming event.
"This allows the staff and students to show their support and bring excitement to our Bermudians as they drive by bringing smiles to their faces," a spokesperson said.
"As a Special Needs Camp, we have been waving and supporting our Cup Match Teams the day before Cup Match for a few years now. This has proven to bring a smile to everyone's faces getting them in the spirit of the holiday."
Also in attendance were St. George's player Allan Douglas Jr and former Somerset player Irving Romaine.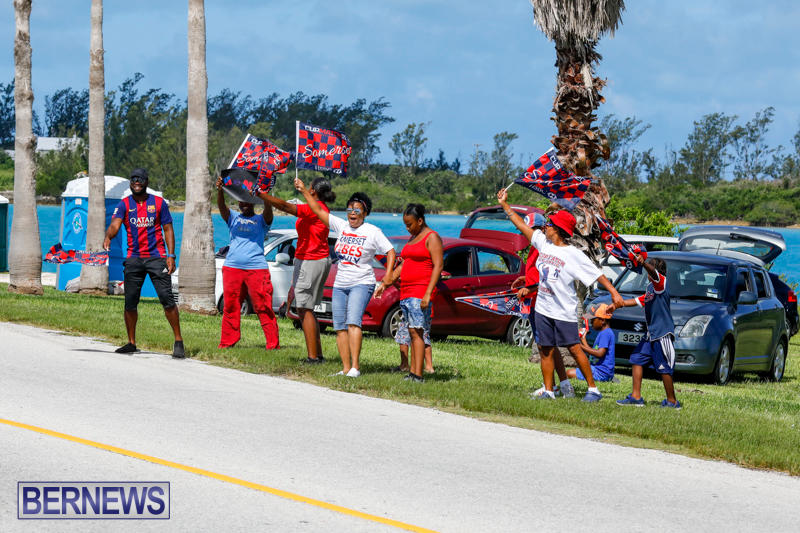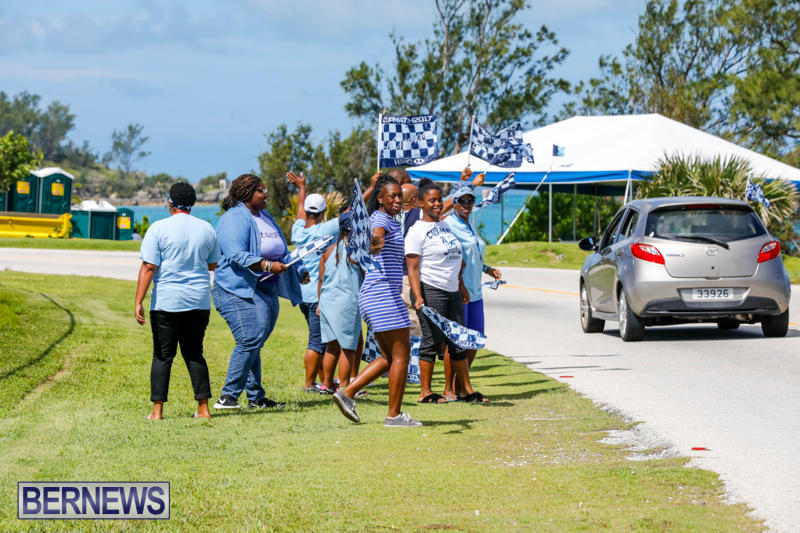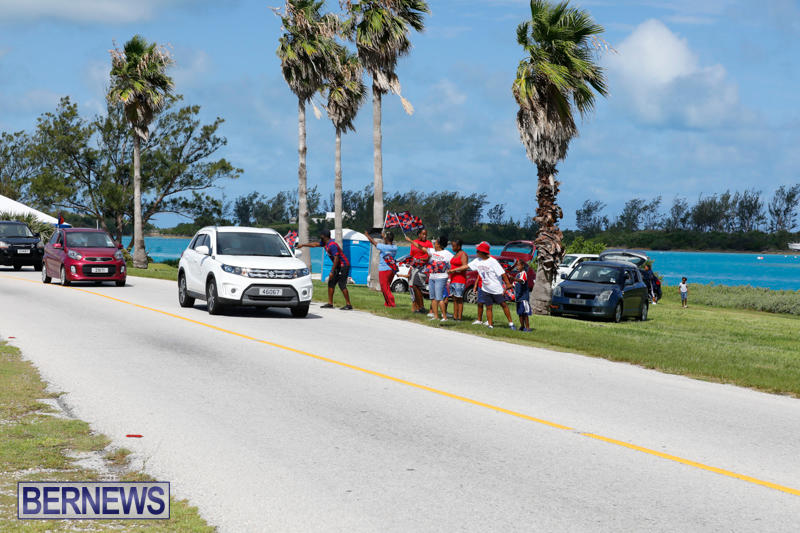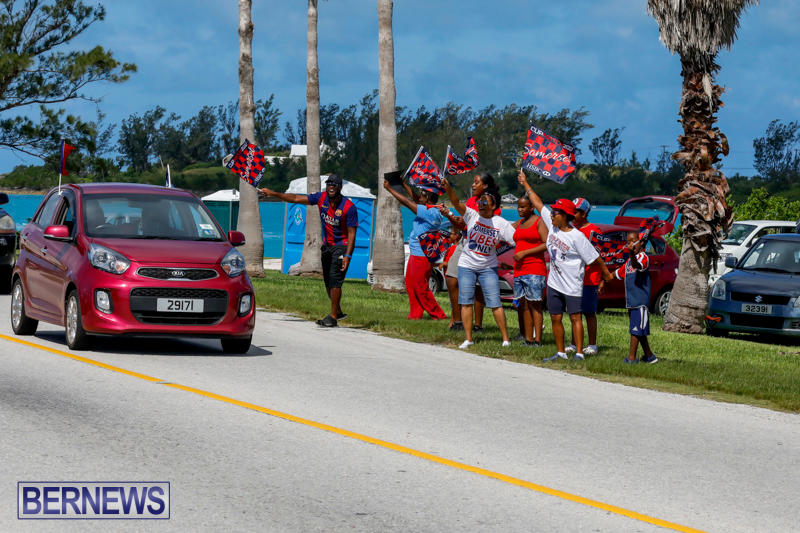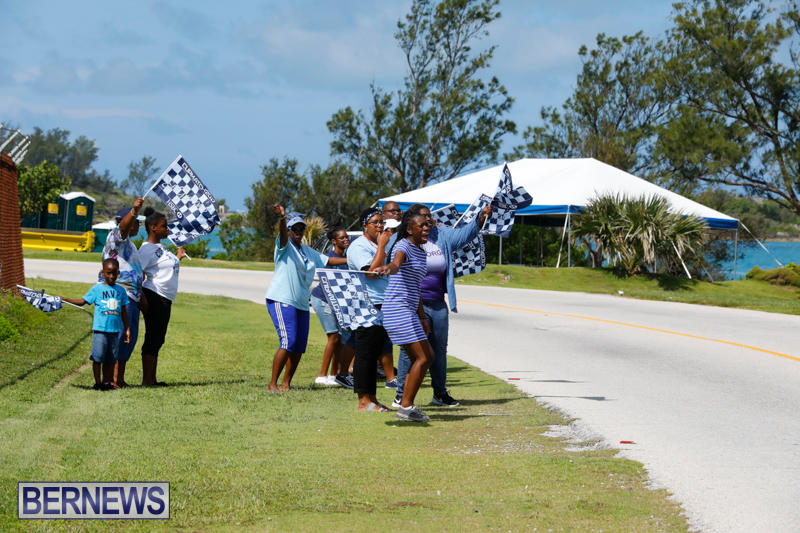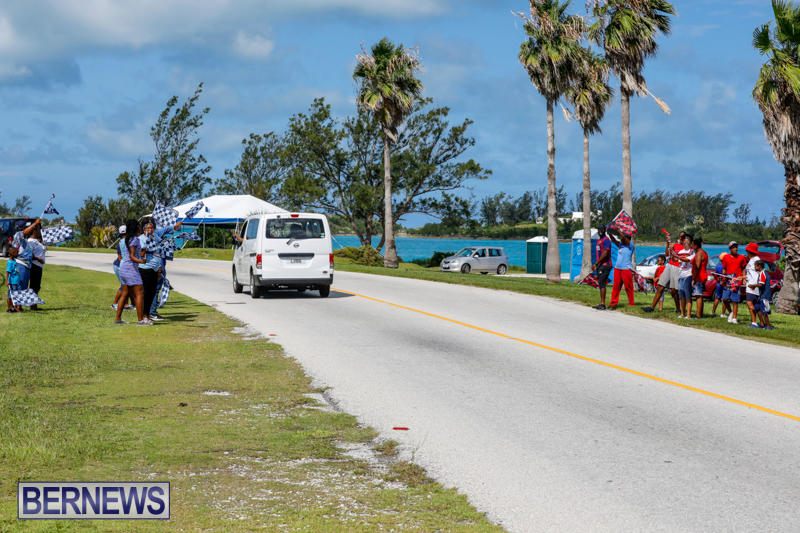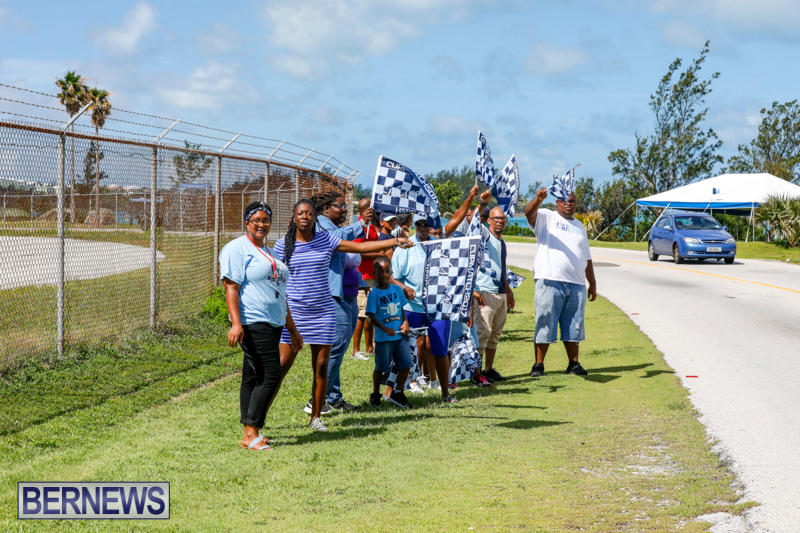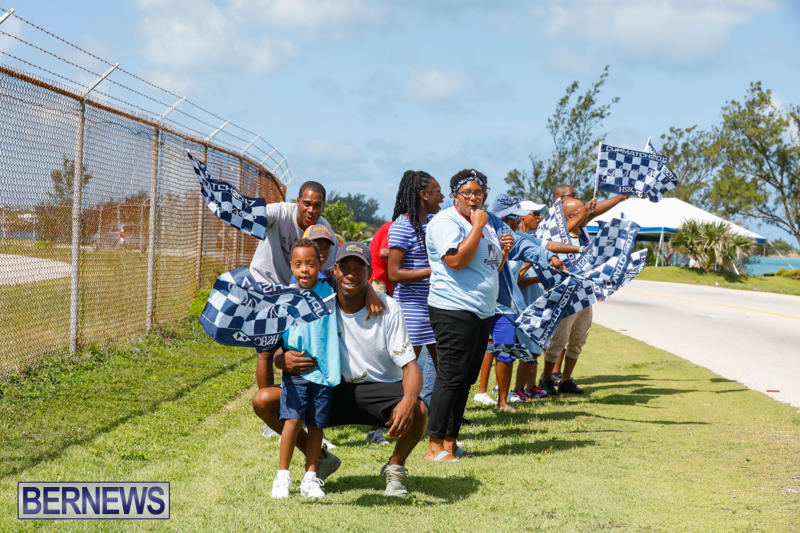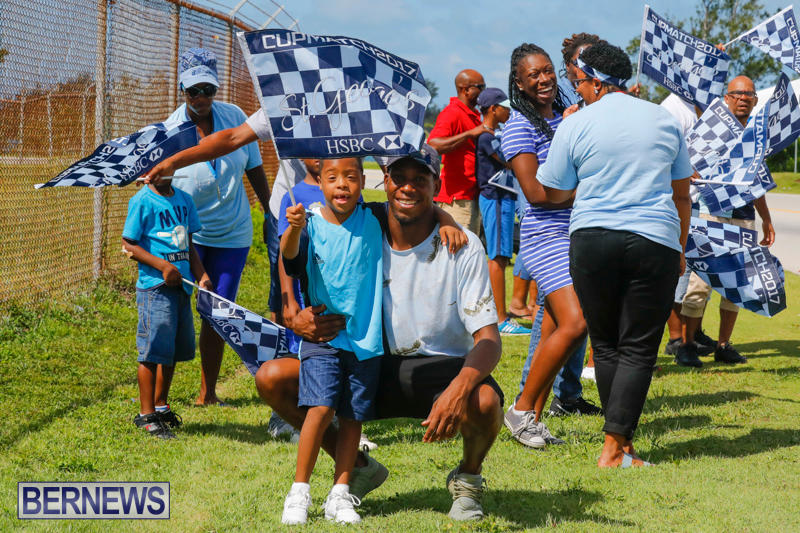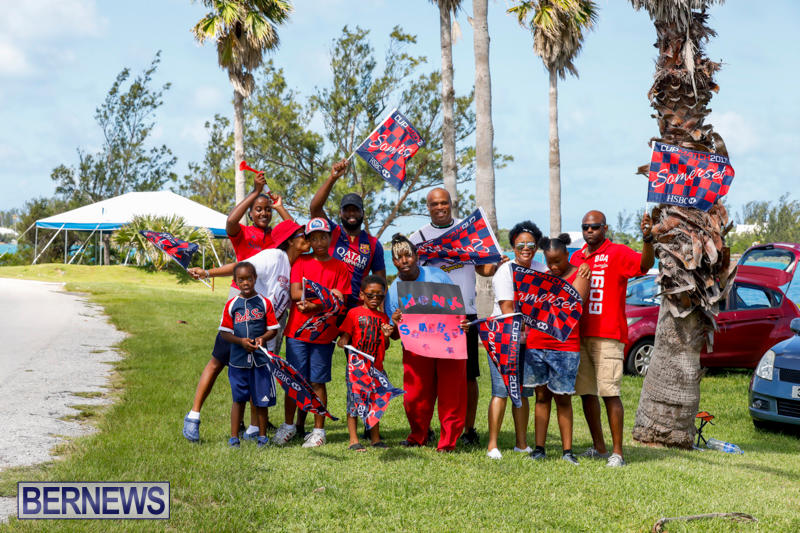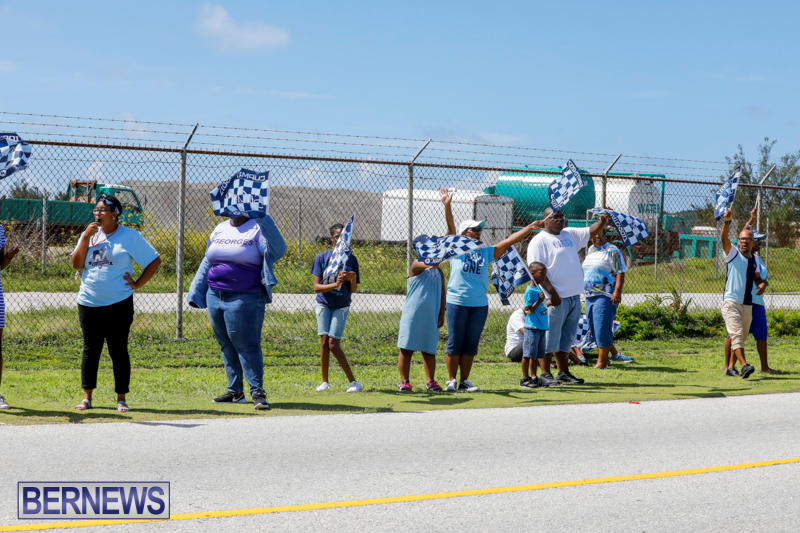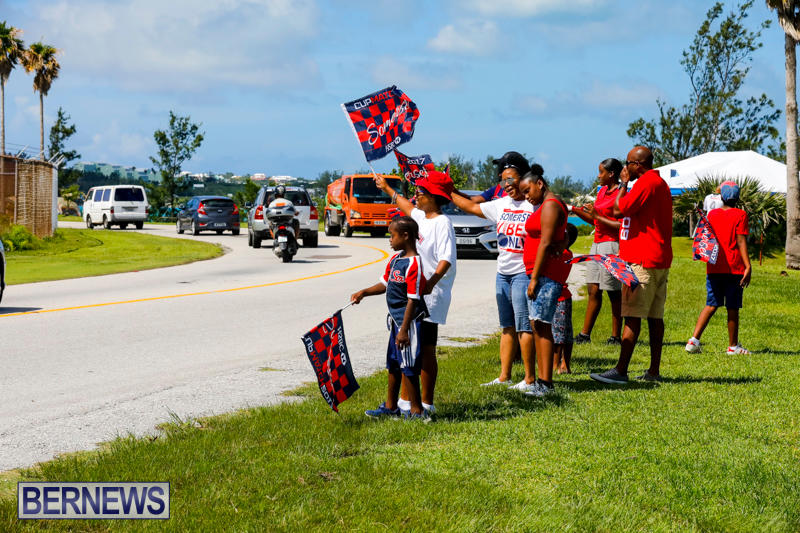 Read More About