Fireminds announced that it has "received a major equity investment from ATN International, Inc. to expand its operations."
The transaction closed on September 8th, 2017 and "positions Fireminds to enhance and increase its product offerings and undertake international expansion," the company said, adding that "Founder and CEO, Michael Branco remains as CEO for the long term and as a significant shareholder."
The company said, "Fireminds is at the forefront of enabling businesses in Bermuda to transform how they do business by harnessing the power of the cloud.
"Fireminds is unique, relative to other cloud services providers because of its legacy as a custom software development company, enabling it to customize solutions that suit the specific needs of each individual customer.
"ATN has a successful track record of investing and growing telecommunications companies globally and in Bermuda through its investment in One Communications.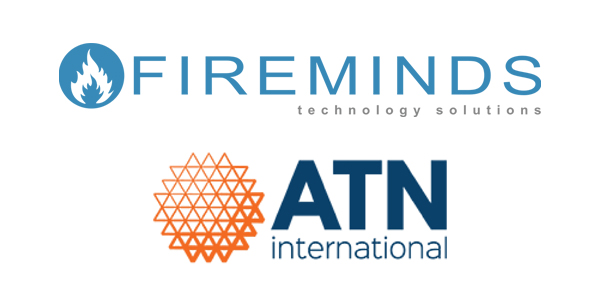 CEO and Founder of Fireminds, Michael Branco, stated, "Over the last three years Fireminds has developed strategic plans to grow internationally and looked for the right investment partner to help drive that growth.
"We are thrilled to become part of the ATN group of companies, and look forward to leveraging their strength and support to deliver even better technology solutions to our customers."
Barry Fougere, ATN Executive Vice President of Business Operations commented, "ATN's investment will help accelerate Fireminds' strategy to be a fully integrated cloud solutions provider that is a single source for all IT needs and will complement our existing telecommunications portfolio with bolt on cloud and software development services.
"We look forward to working with Michael and his team to combine our resources to increase support for existing customers and fuel further growth in Bermuda and new jurisdictions."
Fireminds said they expect to hire additional sales, operations and technology staff in Bermuda and Miami to support its expansion.
Mr. Branco said, "Our common vision of the future, commitment to customer satisfaction and culture of innovation provides a strong foundation for growth."
Financial terms of the transaction were not disclosed.
Read More About
Category: All, Business, technology