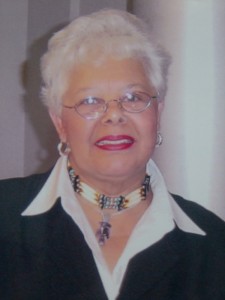 Bermudian Jean Foggo Simon — a St. David's islander of Native descent currently living in Oberlin, Ohio — has been instrumental in convincing that city's council to change 'Columbus Day' to 'Indigenous Peoples Day.'
According to Time Magazine, Indigenous Peoples Day celebrates Native Americans and challenges the idea that Christopher Columbus 'discovered' America.
Berkeley was the first city, and South Dakota the first state to recognize the holiday, and Oberlin is the first Ohio city to officially make such a change.
Ms. Foggo Simon told Bernews, "In October 2016, after the City Council listened to a presenter to abolish Columbus Day in the City of Oberlin, Ohio and did not pass a resolution, three of us decided to form a committee to study the atrocities of Christopher Columbus, and we learned a tremendous amount that is not taught to children.
"Since he landed in the islands instead of the Americas, I was immediately on board. After months of research, I ventured to write an actual Resolution and we presented that to City Council. I had experience in that field as I had served for 22 years as the City Clerk/Clerk of Council in Oberlin. Our persistence in a respectful manner paid off.
"On August 21, the third reading of the Resolution to abolish Columbus Day and acknowledge Indigenous Peoples' Day in the City of Oberlin passed with a seven ayes and zero nays vote. We are the first city in the State of Ohio to pass such a Resolution."
A story in The Chronicle said "With enthusiasm, the Oberlin City Council changed the second Monday in October from Columbus Day to Indigenous Peoples Day.
"The unanimous vote for the resolution was anticipated, though it was not without opposition. Council voted about 8:15 p.m. Monday after nearly an hour of public comment from people for and against replacing the federally recognized holiday.
"Jean Simon spoke on behalf of the committee and thanked Council for its efforts.
"We cannot remain invisible anymore," Simon said. "When the original people of the land speak up and speak out, it's with great thought, and we've asked you to listen, and you've done that," Simon said. "The time for our healing is now. To quote an old Chinese proverb, 'Those who say it cannot be done should not interrupt those doing it.' "
"Several others thanked Council, including Sundance, executive director of the Cleveland American Indian Movement and a resident of Oberlin, and Jeff Pierce, spokesman for the Ohio American Indian Movement.
"Included in the resolution is an invitation to businesses, organizations and public entities, including the school district, to celebrate Indigenous Peoples Day and include information about the history of indigenous peoples in curriculum.
"As part of its passage, the city will revise its calendars and take other actions to implement Indigenous Peoples Day."
Read More About