Minister of National Security Wayne Caines, is encouraging residents to remain vigilant with their storm preparedness.
"As a reminder, hurricane season concludes November 30," the Ministry said.
"Minister Caines notes that the Emergency Measures Organisation [EMO] is closely monitoring all weather activity in the Atlantic – and is paying close attention to Hurricane Irma, which is expected to affect the Caribbean region this week."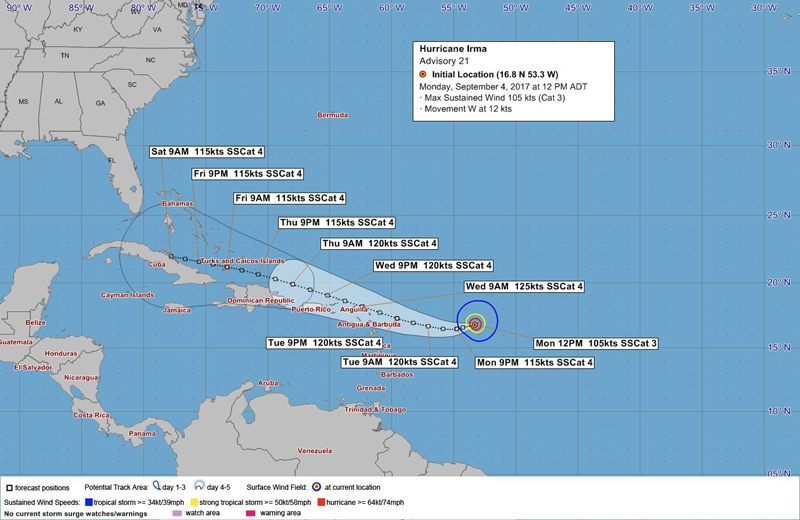 "Minister Caines, who is also the Chairman of the EMO, assured that Government is disaster ready in the event of a serious storm or hurricane."
"As of noon today, the latest Bermuda Weather Service [BWS] update indicates that Hurricane Irma is now a category 3 storm, and is expected to increase to a category 4. Residents who wish to stay abreast of Hurricane Irma and other tropical systems in the Atlantic can visit www.weather.bm."
The Minister said, "We've all seen the damage and destruction that hurricanes can do; most recently with the heartbreaking devastation caused by Hurricane Harvey in Texas. Bermuda certainly has a long history of managing through serious storms and hurricanes.
"So, during this season of heightened activity I'm encouraging residents to be prepared. Please check your storm supplies and update if necessary; also please ensure your homes and properties have the appropriate protection in place."
Read More About