The Minister of Economic Development & Tourism Jamahl Simmons and MP Tinee Furbert today [Sept 27] observed World Tourism Day and used the opportunity to meet with staff and greet visitors at Rosewood Tuckers Point Hotel, touring the hotel with the General Manager, Paul Telford.
Observed annually on September 27th, World Tourism Day was started by the General Assembly of the World Tourism Organization in 1980 to foster awareness among the international community of the importance of tourism and its social, cultural, political and economic values.
Minister Simmons used the visit with the staff to thank them for their service. While he was on site Minister Simmons met with housekeeping, maintenance, landscaping and concierge staff.
Minister Simmons said: "Those who work in the tourism industry are our most important resource as they are the ones who enrich the experience of our guests through their warmth and hospitality.
"The government wants more Bermudians in the industry, more Bermudians getting promoted in the industry and more Bermudians leading this industry.
"To that end we will continue to collaborate with employers and hoteliers to build on our tourism product and promote a workforce that ensures Bermudians have access to employment and ownership of businesses in the tourism sector."
Alizia Benjamin, Executive Housekeeping manager and Paul Telford, General Manager.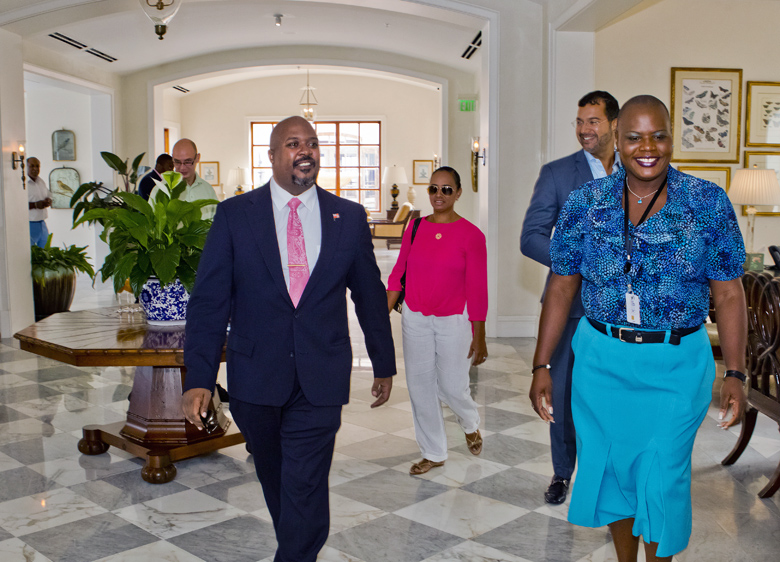 Roger Trott, Shuttle Driver and Raymond Ming, Doorman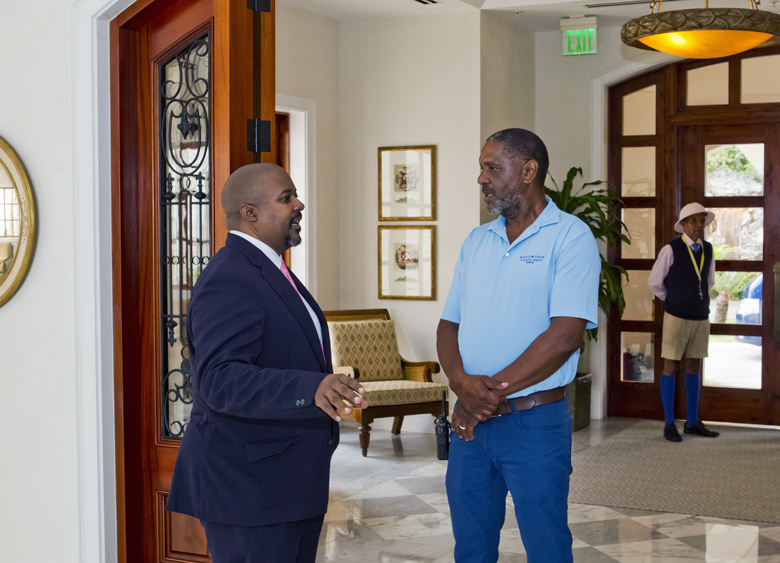 Minister Simmons is pictured greeting a guest along with Charles Webbe, Rosewood Tuckers Point Hotel Ambassador and Mikkail Crockwell, Asst. Front Services Manager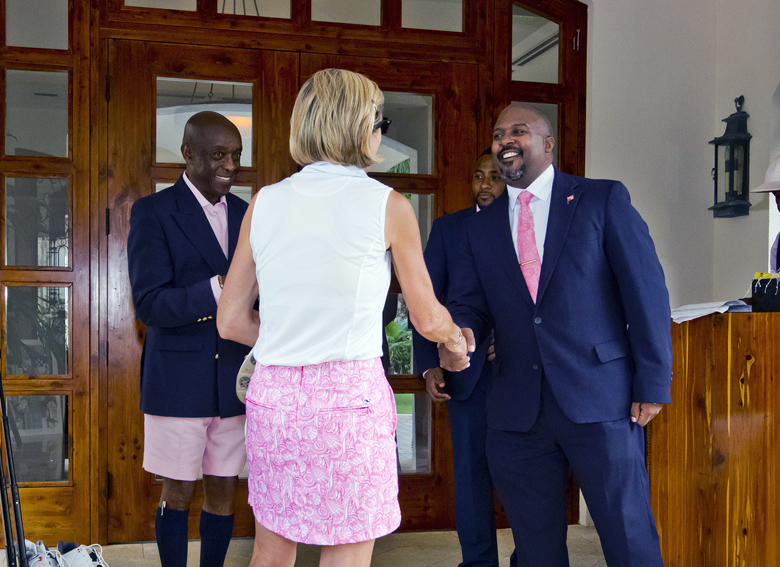 Minister Simmons and Raymond Ming and Tinee Furbert, MP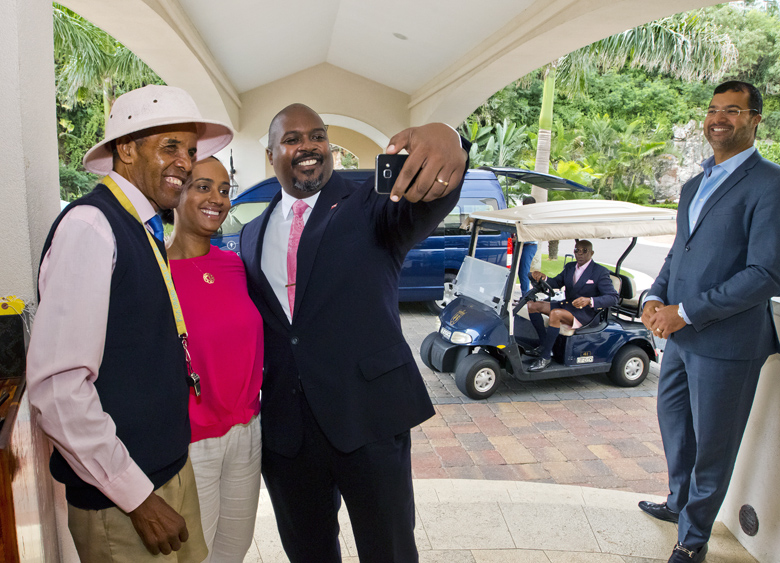 Minister Simmons is pictured with Desmond Mills, Front Desk and Concierge agent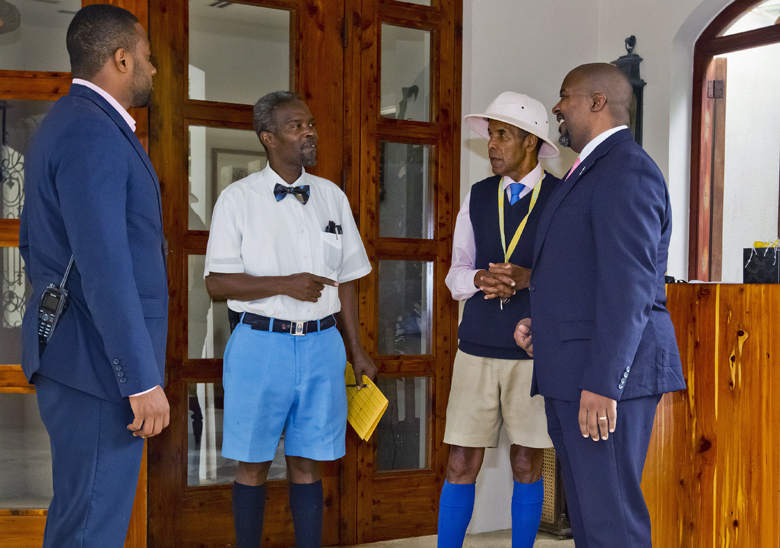 Minister Simmons is pictured meeting with housekeeping staff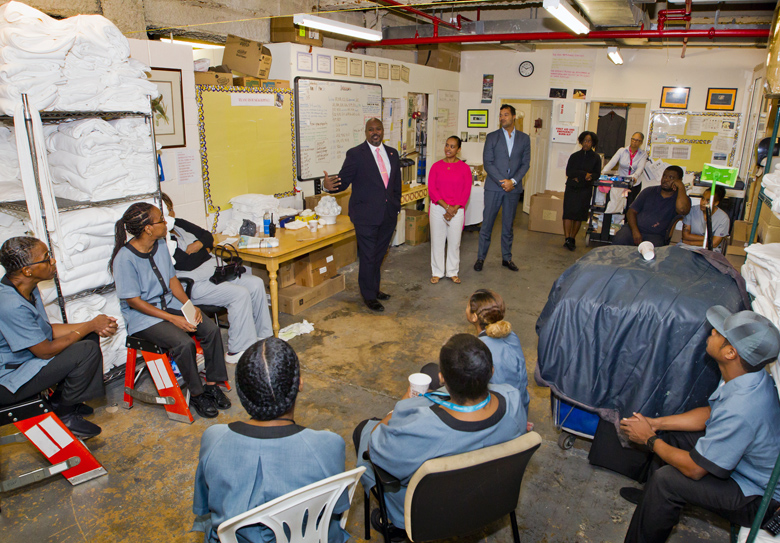 Minister Simmons with maintenance and landscaping staff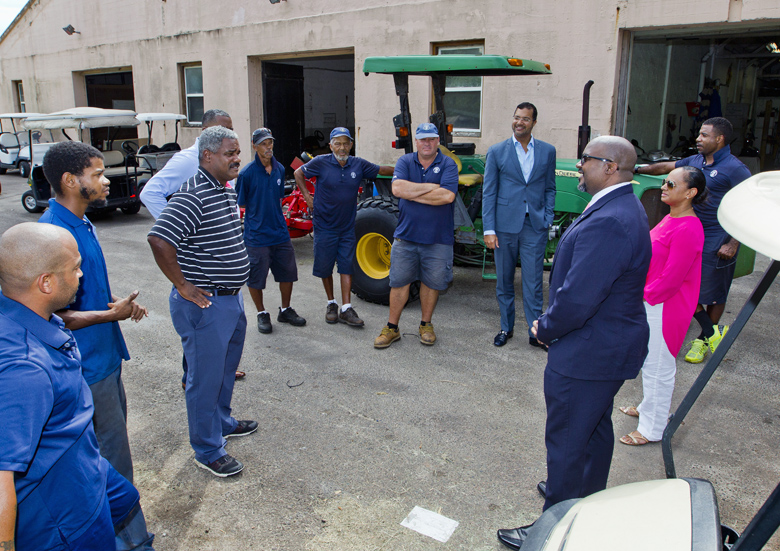 Read More About