The issue of violence in the community will be discussed when the Minister of National Security Wayne Caines, meets with members of Bermuda's inter-faith community tomorrow [Sept. 7].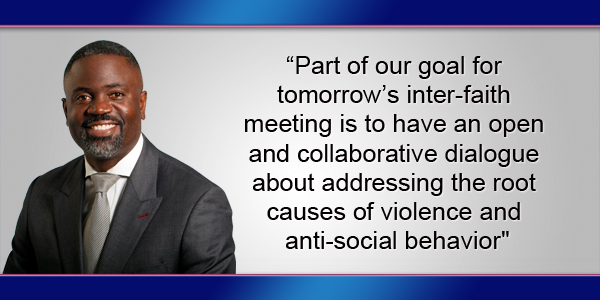 "Minister Caines has passionately expressed his commitment to engaging all sectors of the community about crime and violence," the Ministry said.
"At tomorrow's meeting, Minister Caines will have in depth, solutions based discussions with clergy leaders about ways to reduce violence, as well as put in place relevant support systems for Bermuda's at risk population."
Minister Caines said, "Part of our goal for tomorrow's inter-faith meeting is to have an open and collaborative dialogue about addressing the root causes of violence and anti-social behavior.
"Our hope is to work in partnership to tackle multi-generational unaddressed trauma. And among the results we are seeking to achieve is being able to identify tangible, meaningful and long term solutions to the issues we face as a community."
Tomorrow's meeting will take place at the Heritage Worship Centre from 6.00 p.m. – 7.30 p.m.

Read More About