The Mayor of Hamilton and Imagine Bermuda held an event at City Hall today [Sept 21] in order to mark International Peace Day, which has a theme of "Together for Peace: Respect, Safety & Dignity for All".
Those in attendance included Deputy Premier Walter Roban, Opposition Leader Patricia Gordon-Pamplin, Deputy Opposition Leader Sylvan Richards, Hamilton Mayor Charles Gosling, Bishop of Bermuda Rt Revd Nicholas Dill, Imagine Bermuda's Glenn Fubler, community activist Gina Spence, representatives from the Progressive Group, people who have lost family members to violence, students and more.
Glenn Fubler said, "Peace Day 2017 offers an opportunity for our community to draw from our collective strengths and move forward together for Peace: promoting Respect, Safety and Dignity for All.
"It is a reminder to all of us to maintain a sense of self awareness and in the word of the UN Secretary General, look to celebrate our common humanity."
Deputy Premier Walter Roban
Deputy OBA Leader Sylvan Richards
Gina Spence
Glenn Fubler
Photos from today's gathering: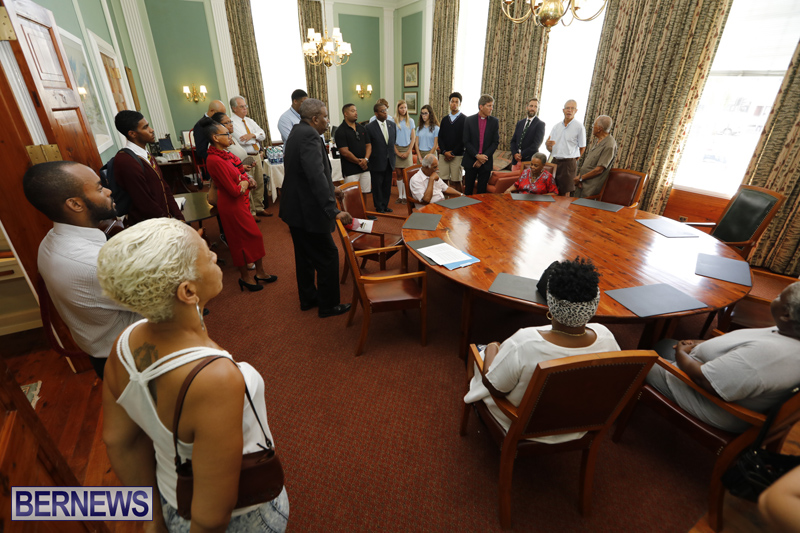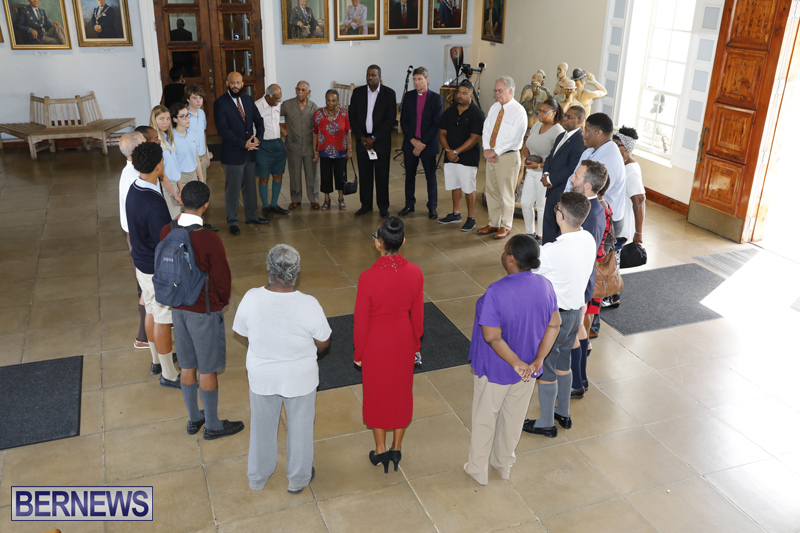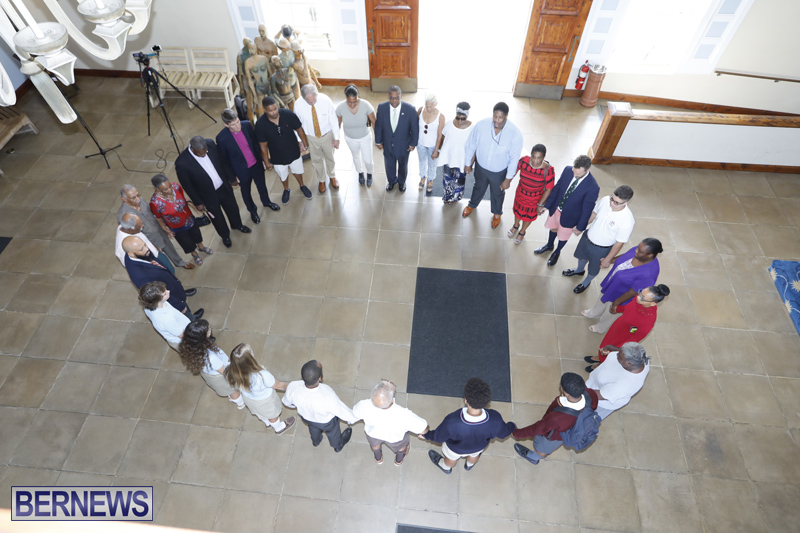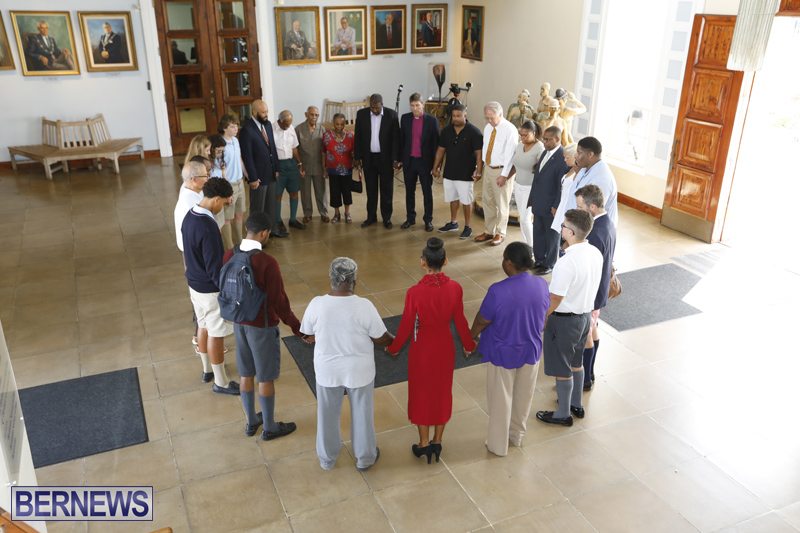 Read More About