A group of 30 Bermuda soldiers will fly out tomorrow [Sept 15] to provide help to islands in the Caribbean that were devastated by Hurricane Irma.
The soldiers will leave the island in an RAF Hercules transporter and fly direct to Providenciales in Turks & Caicos, then on to Grand Turk to begin relief efforts.
Tons of emergency supplies, equipment and vehicles will follow in a separate RAF transport scheduled to leave Bermuda for Grand Turk on Saturday.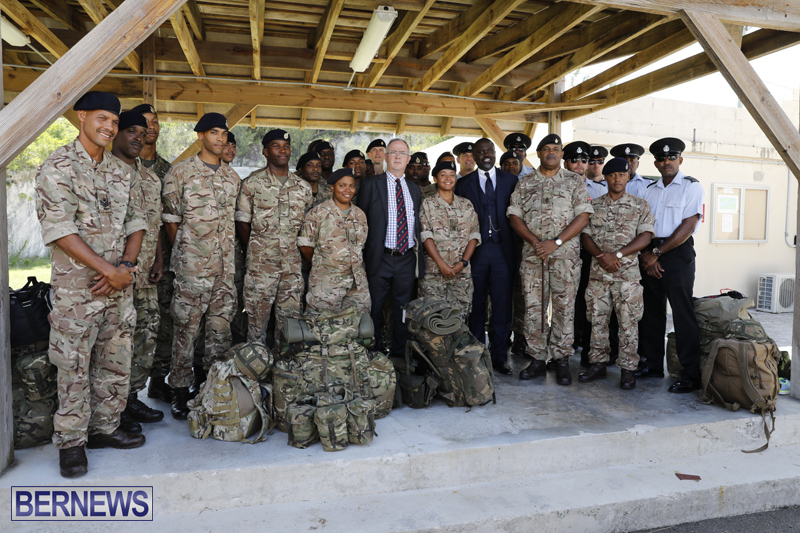 RBR Adjutant Captain Duncan Simons said the RBR group would include disaster recovery experts from the Regiment's in-house engineers, Guns and Assault Pioneers, as well as soldiers trained as Special Constables and personnel with specialist construction skills.
The RBR contingent will also include trained chainsaw operators and first aid specialists.
Captain Simons added: "It is testament to the organisational skills of the RBR that we are packed and ready to go at such short notice.
"We can deploy a multi-skilled platoon-strength group abroad without affecting our ability to respond to any natural disasters at home."
He added: "Our soldiers will hit the ground running and do everything they can to help our friends and neighbours in the Caribbean to recover from this devastating blow."
The Bermuda troops will work alongside 24 Commando Engineer Regiment, soldiers from the British Army's Royal Engineers attached to the elite Royal Marines' 3 Commando Brigade, as part of Britain's Operation Ruman humanitarian aid effort.

Read More About