Bermuda's Jasmine Spence scored a goal to help her college team to a 3 – 1 victory, with Spence's impressive showing also earning her woman of the match honours.
Spence plays for Mercer University in Georgia, and the school's match report said, "The Bears came out gunning for an early goal, with Ally Fordham nearly connecting in the first minute of play.
"The Citadel fired back with two shots on goal, forcing goalkeeper Jordyn Ebertto come up with two fantastic saves for the Bears.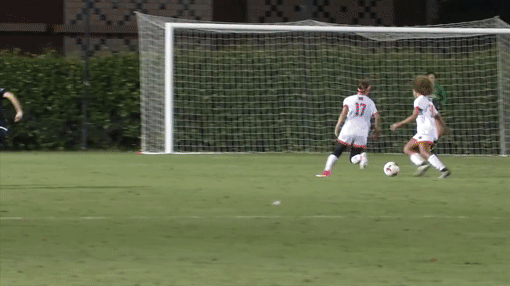 "Senior forward Valeria Bermeo had the best scoring opportunity for Mercer in the first half, drilling one off the post in the 21st minute of play.
"The Bears outshot the Bulldogs 13-8 in the first period but were unable to find the back of the net as the two teams entered the half scoreless.
"Sophomore Jasmine Spence opened the game up in the 75th minute when she scored her first collegiate goal for the game-winner. Minutes later Rhette Cauilan netted her first collegiate goal, assisted by Ally Fordham and Valeria Bermeo in the 79th minute.
"The Bears added another score in the 85th minute when Megan Delmonico sent a ball into the box to Valeria Bermeo who then flicked it back to Ally Fordham who drilled it past the keeper for a 3-0 lead.
"The Citadel got on the scoreboard in the 86th minute but was unable to overcome the three goal deficit as Mercer was victorious, 3-1."

Read More About