[Updated] Minister of Home Affairs Walton Brown held a press conference this afternoon [Oct 31] to announce that the Immigration Reform Working Group is handing over their report to the Government.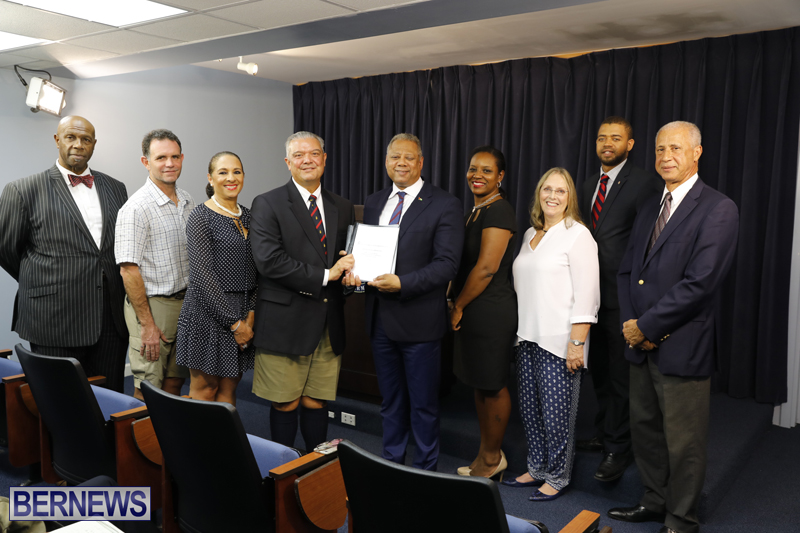 The press conference has just concluded and we will have additional information later on, and in the meantime the 8-minute live video replay is below.
Update 4.55pm: A Government spokesperson said, "The group, led by Chairman William Madeiros, were tasked with recommending the principles by which new immigration policies will effect legislation in relation to: mixed status families, Permanent Resident certificates and Bermudian status.
"The deadline for the handover of the report was today.
"The public may recall that Minister Brown issued a new mandate to members of the group in July – a mandate which focuses on a 'principles first' approach. The group, which was formed in April 2016, was previously tasked with proposing amendments to the Bermuda Immigration and Protection Act 1956.
"It should be noted that only after an extensive consultation period will changes to both Legislation and Policy be proposed.
"The completion of comprehensive bipartisan immigration reform is one of the items of priority highlighted on the Government's agenda."
During the press conference, they noted that the media will also be provided with a copy of the report in 24 hours.

Read More About