On Saturday, the Bermuda Boys Brigade and the Church Girls' Brigade worked together at their annual Christmas Car Wash at St. Paul's Church car park in Paget.
The Boys' Brigade and Church Girls' Brigades members, their families and their leaders raised $2000 for charitable giving this Christmas – double what they did in 2016. The Boys' Brigade also had a Christmas Sale of holiday decorations and gifts in the hall.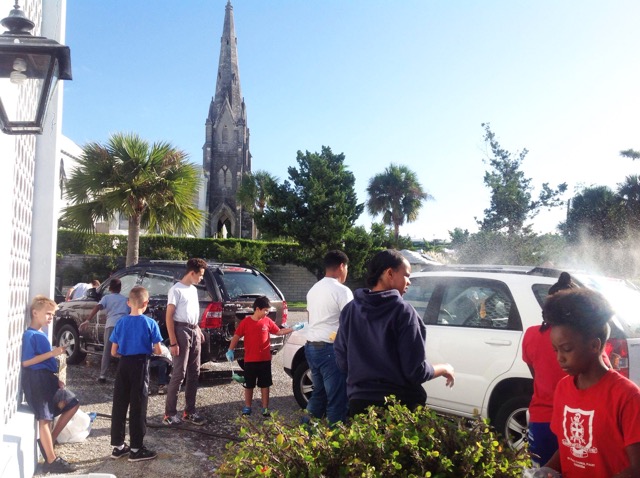 Brigade families were asked to donate their time and work together to raise funds to help Bermuda's children. Twenty $100 Gift Certificates for BELCO electricity were purchased for The Family Centre who will then gift them to their clients.
This year, the Family Centre's Executive Director, Mrs Martha Dismont attended the Car Wash to thank the boys and girls for their hard work which had made these gifts possible and explained to them how they "are helping children like themselves over the holiday season".
"Our next Car Wash will be at our annual Valentine's Fair on Saturday, February 12, 2018 from 9 am – 4 pm at St. Paul's Church car park in Paget," a spokesperson said.
"The Car Wash is a great way for our members to demonstrate Christian charity at work and also have fun, and for our Brigade families to get to know each other and the leaders better.
"The Church Girls' Brigade meet on Thursday evenings and the Boys' Brigade on Friday evenings in the Christian Education Centre."
Read More About