The Bermuda Tourism Authority has launched a new partnership with Google to benefit Bermuda and its local stakeholders, improving how the island's tourism businesses are surfaced and listed on the internet search giant.
A spokesperson said, "The first phase was to create a benchmark through an exhaustive assessment of Bermuda content within the Google environment, including its travel products and business listings.
"The second phase of the partnership is education. This begins tomorrow at 3pm [Nov 8th] with an online webinar and continues next week in person at the Bermuda Tourism Summit. Miles Partnership, the Bermuda Tourism Authority's web development partner, is also working in the partnership."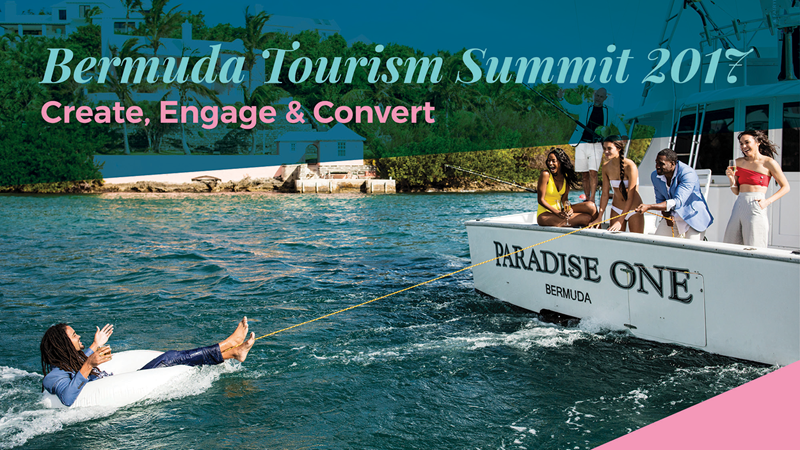 "A key objective for this year's Bermuda Tourism Summit is how we create content online to engage consumers and convert them into travellers," said Bermuda Tourism Authority Chief Executive Kevin Dallas.
"This partnership with Google is right in the sweet spot of that theme, improving the way Bermuda's businesses return in Google search results and how they appear on Google My Business and Google travel products. I strongly encourage tourism stakeholders to take advantage of this educational and competitive opportunity."
"Tourism industry stakeholders interested in this subject matter for their business can register for the free webinar online.
"The next part of the partnership brings Google Programme manager Sven Tresp to Bermuda to present a general session at the Bermuda Tourism Summit on November 15th. The session is called "Creating Amazing Content Across the Consumer Journey".
"Mr Tresp will also facilitate a workshop at the summit. The workshop will delve into the tactical aspects of Google My Business, a valuable tool in online marketing and reputation management.
Bermuda Tourism Summit Workshops
TripAdvisor: Reviews, Reputation and ROI
Partners' Web Portal: Take Ownership of Your Business Profile at gotobermuda.com
Trade Trends: Industry Trends with International Tour Operators
Google: Tactical Training for Google My Business
Bermuda Tourism Summit General Sessions
Tourism Outlook 2018: Bermuda, the Global Economy & Travel [Adam Sacks]
Creating Amazing Content Across the Consumer Journey [Sven Tresp]
The Social Evolution & Your Role In It [Aaron Nissen]
Peer to Peer: Plugging into the Bermuda Tourism Authority [Pat Phillip-Fairn]
Bermuda Tourism Summit Addresses
David Burt, Premier of Bermuda & Minister of Finance
Jamahl Simmons, Minister of Economic Development & Tourism
Paul Telford & Jessica Mello, Board of Directors, Bermuda Tourism Authority
Kevin Dallas, Bermuda Tourism Authority CEO
"Full descriptions for all general sessions and workshops have been newly added to the Bermuda Tourism Summit page of the gotobermuda.com website.
"Advance online registration for the summit is required. The cost to attend is $40."

Read More About
Category: All, technology