OUTFRONT Media Inc announced a partnership with Goslings Rum with the campaign including a New York billboard, which features the slogan "Hand Crafted Enjoyment in a Bottle."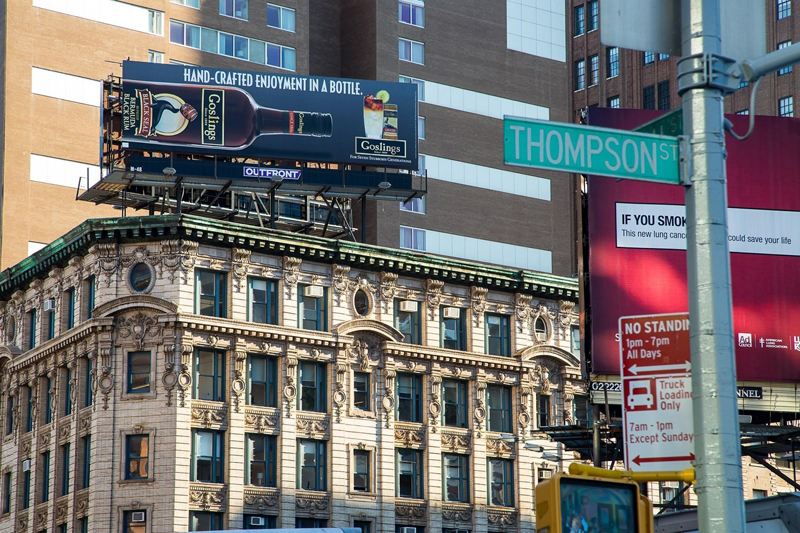 "We are excited to partner with Goslings Rum on this out-of-home campaign," said Jodi Senese, OUTFRONT Media's Executive Vice President and Chief Marketing Officer.
"As New York's #1 media platform, we connect everyone from established companies to media startups to the millions of daily consumers that walk the streets of Manhattan daily."
The campaign is visible throughout New York City around high foot traffic areas in lower Manhattan. It has been running since October and will be concluding in December. The billboards going live in November will be located on 27th St. & 7th Ave, and Watts St. & Thompson St.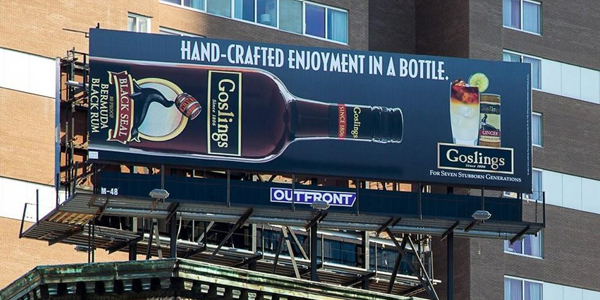 "It's basically how we've been doing it since the early 1800′s. The recipe is secret and little has changed. Well, except for the equipment we use to ensure quality control," said Malcolm Gosling, 7th generation President & CEO of Gosling's International Limited.
"My five-time great grandfather, James Gosling, arrived in Bermuda from England in 1806 to start a small spirits business. As it grew, he refused to cut corners to accelerate production. Likewise did his descendants. That's why our slogan today is, 'For seven stubborn generations.' Because what it all comes down to is we're really selling quality enjoyment in a bottle. We just believe the way to get there is slowly, by hand."
"While Goslings Rum has remained the same stellar product since its inception, the way we market the brand to target audiences has changed over time," said Glenn Kelley, President/CEO of Kelley & Company & Etc.
"Our partnership with OUTFRONT Media is the next natural progression for us with a big, attention-grabbing out-of-home campaign, and one that will help us make a splash in the busiest market of all: New York City."
Read More About