Papa Seal Single Barrel Bermuda Rum is now available from Goslings, with an ongoing promotion offering the chance to "win one of five bottles of Papa Seal Rum and a behind the scenes tour of Goslings production facility in Hamilton."
A spokesperson said, "Papa Seal Single Barrel Bermuda Rum is an extremely rare release that pays homage to the brand's time-tested traditions. A family-owned business for eight generations, Goslings Rum has remained committed to honoring blending and aging techniques that have been passed down for over 165 years.
"At 9.00am on December 1st, Papa Seal Single Barrel Bermuda Rum 2020 bottling will be available for purchase in Bermuda exclusively from Goslings Limited new website www.goslingslimited.com.
"Bottles of Papa Seal Rum will retail at $189 for a 750ml bottle. While the Ultimate Rum pairing, which includes a bottle of Papa Seal Rum and a bottle Goslings Family Reserve Old Rum, retails for $250.
"Considered the 'Father of all Rums,' Papa Seal 2020 is blended from pot and column distilled rums ranging between 10 and 21 years aged in hand-selected, once-used bourbon barrels with medium char. Each blend is married in American White Oak and aged for an additional two years in Bermuda's humid, salty air, guaranteeing more balanced and intricate flavors.
"The aged barrels are then filtered and bottled independently at 83 proof. While the exact flavor notes will vary barrel to barrel, drinkers can expect a lavish yet mellow palate with hints of caramel, spice, vanilla, and dried fruit, with a clean and well-balanced finish that lingers in the mouth. This prized rum is best enjoyed neat at room temperature or over a quality cube ice."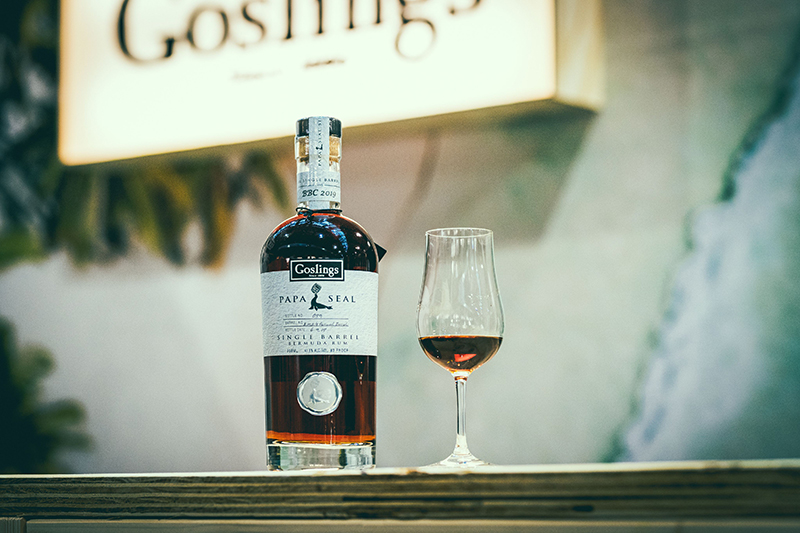 E. Malcolm Gosling, seventh-generation rum maker and CEO of Goslings International Limited, said, "Goslings Papa Seal is one of only a handful of single barrel rums currently on the market and is a complex and beautiful sipping nightcap.
"We hope that Papa Seal joins Family Reserve Old Rum, our original annual premium release, as the entry for many people to discover the vibrancy of sipping rum in the same way as a fine whiskey, brandy, or cognac. This first iteration of Papa Seal was lauded as 2019 Rum of the Year by the Caribbean Journal, and we anticipate that this even more remarkable bottling will receive additional accolades from rum experts."
The spokesperson said, "Papa Seal Golden Ticket Promotion Goslings Limited and The Market Place Group are teaming up for a chance to win one of five bottles of Papa Seal Rum and a behind the scenes tour of Goslings production facility in Hamilton.
"If you ever watched Willy Wonka and the Chocolate Factory as a kid, you probably daydreamed about walking in Charlie's fortunate shoes after he scored the golden ticket that led him to a euphoric land of sweets. However in this case, the five lucky winners will be transported to mystical Rum Kingdom with Papa Seal himself.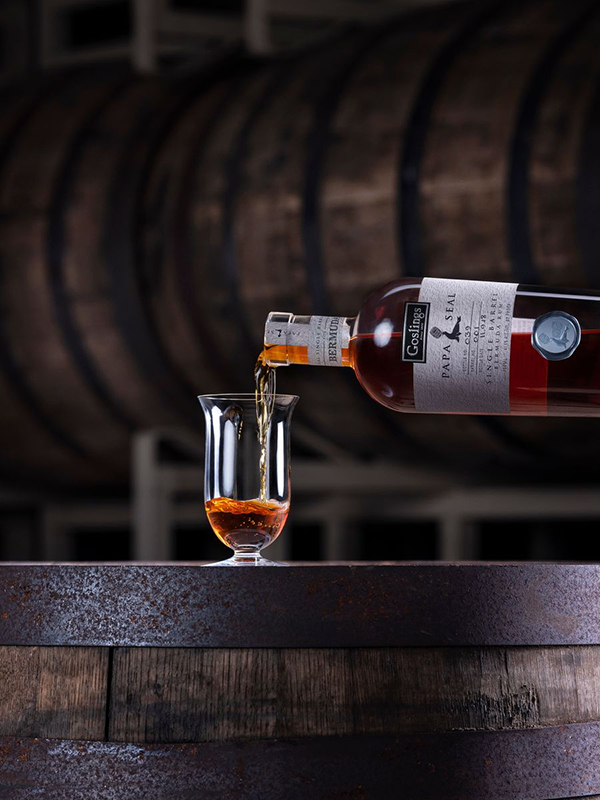 "The offer began on November 23rd and ends on December 13th. With every purchase of a liter of Goslings Black Seal Rum from one of the MarketPlace stores, customers will be eligible for a chance to win one of five Papa Seal's Golden Tickets.
"The participating locations include Shelly Bay MarketPlace, Hamilton MarketPlace, Heron Bay MarketPlace, A1 Collector's Hill, A1 Paget Supermarket, Shopping Center, Modern Mart Supermarket and Somerset MarketPlace."
Vernon Hassell, vice-president of purchasing and procurement for the MarketPlace, said, "We're excited to collaborate with one of our longstanding partners and what better time than now to offer our customers a chance at winning such a rare item and exclusive experience."
The spokesperson said, "To enter, customers will need to purchase a liter of Goslings Black Seal Rum from the MarketPlace stores and a second receipt will print with a promo code. Patrons must go to www.goslingslimited.com and click on the Papa Seal Golden Ticket landing page where you'll be promoted to input your name, email and the receipt promo code.
"Winners will be randomly selected on various dates throughout the duration of the promotion. Participants must be 18 years and older to participate.
"Customers are limited to two bottles per transaction from the website."
Read More About