The Bermuda Hotel Association [BHA] announced that Mr. Paul Telford — the General Manager of Rosewood Bermuda — is their 2017 Hotelier of the Year.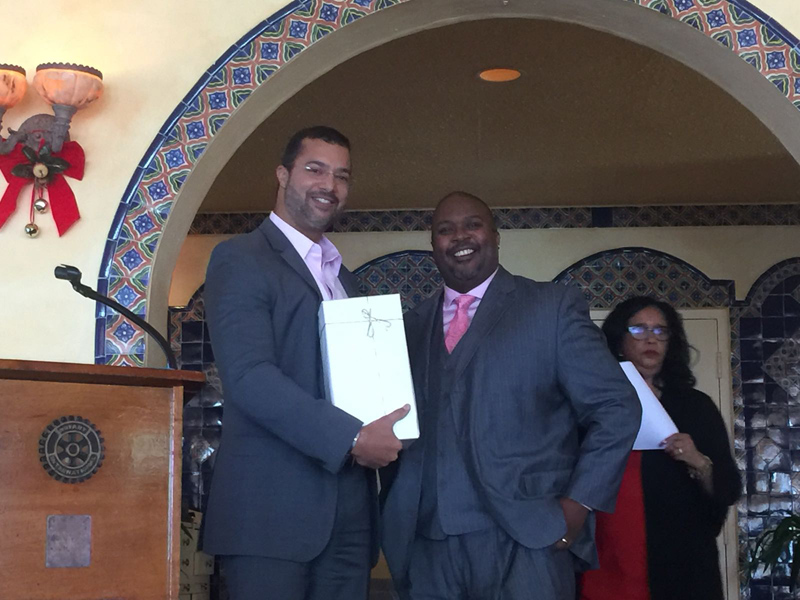 A spokesperson said, "The Bermuda Hotel Association is pleased to announce that Mr. Paul Telford, General Manager, Rosewood Bermuda is their 2017 Hotelier of the Year.
"Mr. Telford was presented with the award by the Minister of Economic Development and Tourism, the Hon. Jamahl Simmons JP, MP at the Bermuda Hotel Association Members Annual Christmas Luncheon which was held at the Coco Reef Resort on Thursday, 14th December.
"On presenting the award the Minister congratulated Mr. Telford and stated that he was an excellent role model for any Young Bermudian aspiring to have a career in the hospitality / hotel industry and wished him much continued success in the future.
"Mr. Telford on receiving the award thanked his Association colleagues for selecting him and pledged to continue to work to ensure that Bermuda continues to advance as the destination of choice for our future visitors."

Read More About