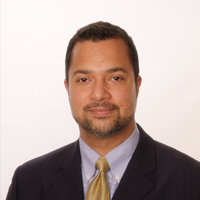 Rosewood Hotels & Resorts has appointed Paul Telford as managing director of Rosewood Tucker's Point.
The company said, "A native of the island, who has more than 18 years of experience in the luxury hotel industry, Mr. Telford will oversee the award-winning 88 room, 240-acre residential and resort community that joined Rosewood in 2011.
"Mr. Telford most recently served as resort manager at Rosewood Tucker's Point, a position he held since 2013. Prior to joining Rosewood, he held a series of senior leadership roles with Four Seasons Hotels & Resorts in Washington, D.C. and in Punta Mita, Mexico.
"Mr. Telford has always had a passion for the hotel industry starting as a child when his father began working in hotels on the island. He currently serves on the Board of the Bermuda Tourism Authority and resides in Somerset, Bermuda with his family."
"The resort's current managing director, Duncan Graham, recently decided to depart from his position effective at the end of March so he can take a year off exploring his beloved Italy. Mr. Graham has been a tremendous asset to Rosewood Hotels & Resorts over the past 11 years with the company, serving as managing director at three Rosewood properties."
"Paul has done an outstanding job during his seven-year tenure at Rosewood Tucker's Point," says Radha Arora, president of Rosewood. "We are extremely proud of Paul's success and strongly believe that his passion for his native Bermuda will inspire our associates and delight our guests."
"I am beyond proud and humbled to be given the opportunity to serve as managing director of Rosewood Tucker's Point," says Paul Telford. "The past seven years at this exceptional resort has been a tremendous experience and I look forward to taking on my new role."
Read More About