Coral Beach & Tennis Club [CBC] has been named as the host of a prestigious United States Tennis Association [USTA] sanctioned national championship tournament.
The 2018 Bermuda Breeze Tennis Championships is a USTA Adult National Category II Tennis Championships tournament – designed for players over the age of 40 playing in five age groups – and will be held at CBC from April 11 to April 15, 2018.
The event could bring hundreds of overseas tennis players to the Island, said CBC Sports Director Patrick Singleton. Top local players are also expected to take part on the club's famed clay courts.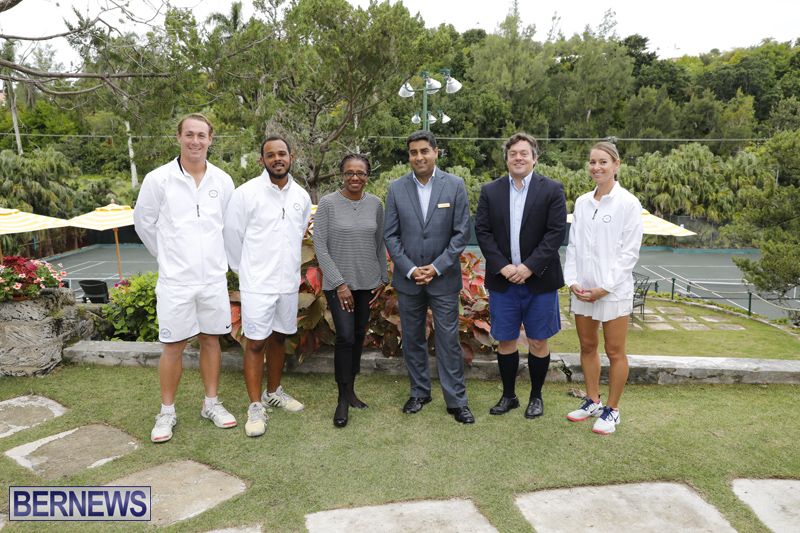 Nik Bhola, General Manager of CBC said: "Coral Beach is honoured to have been chosen as host of the tournament, which is the first National Championships to be held outside of the United States by the USTA.
"Coral Beach has invested heavily in its facility and in networking with tennis leaders around the world to be in a position to stage events such as this and we look forward to an amazing spectacle in 2018."
Mr Singleton said: "Following on from the America's Cup, the ITU World Triathlon event and other top international sporting events staged in Bermuda, this tournament shows that Bermuda is a top destination of choice for event organisers.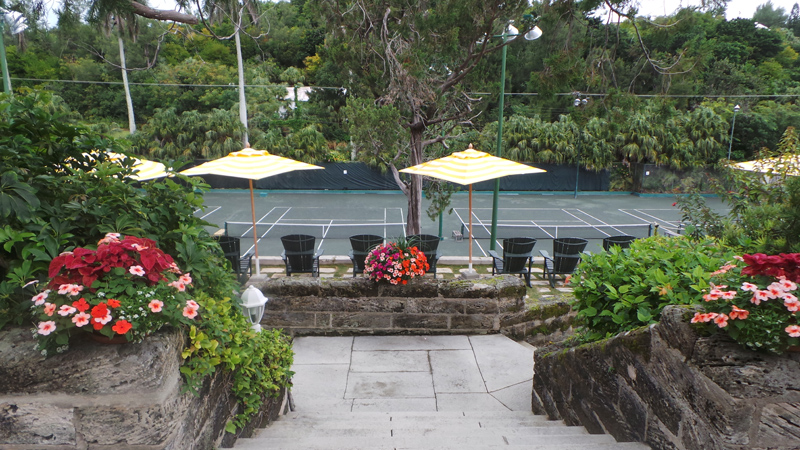 "Sports Tourism is playing an important role in Bermuda's economy. We have worked hard to strengthen our relationships with the USTA and the ITF. We aim to develop more top quality international tennis tournaments for Bermuda. We are working with other clubs such as Tuckers Point and the BTA to make this a reality."
Coral Beach & Tennis Club has a long and rich tradition of hosting elite tournaments such as the XL Tennis Open. The club is striving to bring this level of tournament back to Bermuda and the USTA Adult National Category II Tennis Championships is a big first step.
"The new event will be one of the most prestigious tennis tournaments to take place in Bermuda in recent years and demonstrates the strong ties between Bermuda and the USTA," the Club said.
The 12-minute live video replay is below:
"Players registered with the USTA are eligible to compete in the following age groups: 40s, 50s, 60s, 65s and 70s in men's and women's singles and doubles and mixed doubles.
"To register for the tournament, go here. The Tournament ID is 960000118 and entries close on March 31, 2018. A special rate for accommodations at CBC is available until January 15th, 2018, depending on availability.
"For more information, players should contact Monika Drabkova at monikadrabkova@coralbeach.bm or call 441 239 7204 or toll free at 1-888 300-7349."

Read More About