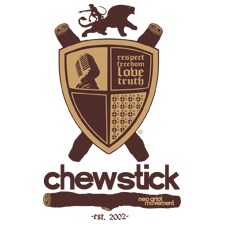 The Chewstick Foundation is celebrating their 15th anniversary this Saturday [Jan 6] with a "15th Anniversary Open Mic Reunion" at Spinning Wheel.
"Over the past 15 years, The Chewstick Foundation has pioneered creating safe space and encouraged understanding in Bermuda's diverse cultural landscape," the organisation said.
"Through perseverance and a dedication to new ideas and innovative programming the Chewstick Foundation has worked to deliver a vehicle to empower individuals to share their truth and to nurture an appreciation for the depth and cultural integrity of the unique Bermuda story.
"Starting as a grass-roots open mic jam session between friends and evolving to deliver unique non-profit programming that focuses on youth, community, arts, entertainment, education and culture; all serving to enhance and enrich Bermuda.
"Since 2003, The Chewstick Foundation has delivered over 500 open mic jam sessions, 10 Beachfest Emancipation Celebrations, 22 Retreats, 2 overseas tours, 3 international youth poetry team overseas tours, created 14 community murals, and awarded over $8,000 to emerging creatives through their annual Mary Prince Award. They have collaborated with countless other charities, businesses, and community members with the aim of empowering one to enrich all.
"The last 18 months have been difficult for the organization, including the loss of its custom-built facility, resources used for service to the community, and their operating revenue stream in the Front Street Fire.
"Since then, The Chewstick Foundation has taken time to re-examine their mission and vision in Bermuda's evolving cultural landscape, remaining committed to providing programming that enriches the arts, culture, and creates opportunities for social healing."
Gavin Smith, Executive Director reflects, "There was no way we could have anticipated what the last 15 years have been, when the Chewstick movement began. Looking back, there are things that we may have done differently but the spirit and passion of Chewstick and our community participants' growth and evolution has been the most gratifying part of this experience.
"The fire in July 2016 made us step back and reassess, but we have been working quietly and diligently to make sure our next steps put The Chewstick Foundation on solid ground to ensure its longevity. I hope that everyone that Chewstick has touched over the years will come and celebrate with us this Saturday."
This Saturday, Chewstick returns to one of its earlier homes at The Spinning Wheel Entertainment Complex to celebrate the organization's 15th anniversary. The open mic will feature performances by stalwart Chewstick supporters with opportunities for others wishing to perform to sign up at the door or email in advance info@chewstick.org .
The event will feature a door prize raffle with gifts from DNA Creative Shoppe, Rock Island, Bodhi Studio and others. This event serves as the kickoff to The Chewstick Foundation's Crystal Year of Celebration, featuring themed programmes throughout 2018 to honour their milestone anniversary.
Read More About
Category: All, Entertainment, News