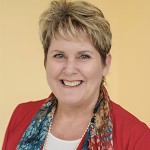 Keller Williams have employed long-time realtor, Beth Gosling [pictured], for their newly formed position of Team Leader, saying she will "help to realise a vital element of the Keller Williams ethos, which is to put education of agents at the forefront with in-house training, coaching and productivity coaching."
"We are extremely pleased that Beth has joined our team and is not only leading the way with training and mentoring of staff, but overseeing the recruitment of new team members." said Albert Moura, owner and CEO of KW Bermuda.
"With the Keller Williams training model, our agents will be given the opportunity to become some of the most educated, productive and motivated in Bermuda."
Beth Gosling started in real estate in Bermuda in 1984 and, apart from a four-year stint working for a property attorney as a legal assistant, has enjoyed a career in real estate sales for over 30 years.
"Beyond the training, my role includes the recruitment of new team members. That means I'm interested in hearing from people who are experienced as well as from people who are not necessarily in the industry, but are looking for a change in career," Mrs Gosling said. "If you've got the right mindset and skills, chances are you have the qualities needed for a great career in real estate."
The company said, "In addition to training and technology, the KW Bermuda agents benefit from being able to attend one of two annual conventions, obtain accreditation and, as members of the KW Luxury Division, be given more global exposure.
"Beth Gosling represents KW Bermuda on the Executive Committee of the Real Estate Division of the Bermuda Chamber of Commerce, and Chairs the Legal and Banking sub-committee as well as sits on the Ethics and Resolutions sub-committee."
"I feel it's important to remain up-to-date with and, where possible, be a part of real estate legislation of the future," noted Mrs. Gosling.
"Ongoing educational training will become part of our license requirements this year, with the Chamber of Commerce offering a number of learning opportunities for earning the requisite number of credits as well as individual companies such as Keller Williams Bermuda teaching in-house".
If you are interested in finding out more about recruitment possibilities at KW Bermuda, call Beth Gosling at  236-0737 or email her at beth.gosling@kwbermuda.com.
Read More About