Calling him "Bermuda's only Olympic hope," Canada's CTV News has taken the time to spotlight the island's Dr. Tucker Murphy as he represents Bermuda at the 2018 Winter Olympics.
The story says "He may be Bermuda's only Olympic hope, but Tucker Murphy says his expectations at the Winter Games are realistic."
"[My] chances of medaling are none," Murphy, who is competing in cross-country skiing, told CTV News. "I'm here to ski the best race I can."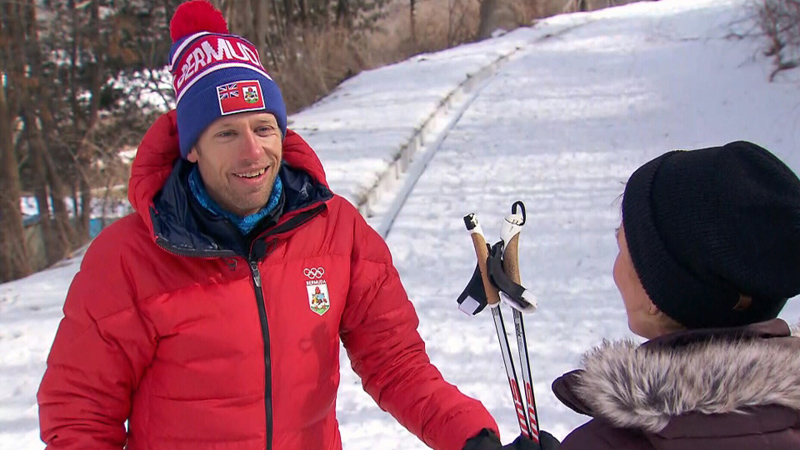 "While Murphy isn't expecting to leave Pyeongchang with any Olympic hardware– having placed 88th in Vancouver and 84th in Sochi– it doesn't mean he isn't out to make himself a household name. During the opening ceremonies, the Bermudian created headlines by sporting a pair of Bermuda shorts for the frigid ceremony."
"I'm not going to lie: it was very, very cold," Murphy said.
"For Murphy, training for the Winter Games in a country where many people visit to escape the cold poses its challenges.
"I do a lot of training on the beach running with poles," he said. "You have to get up very early, because you don't want to get a reputation as the crazy Bermudian who goes out in cross-country skis on the beach."
"Challenges also exist in trying to land funding. Murphy was even tasked with designing his own uniform when he first started, his father said."
The read the full story, visit the CTV News website.

Read More About