According to Department of Planning documents, View Bermuda Limited is planning a "HiFlyer Tethered Balloon" initiative in Southampton, which will carry up to 30 people some 400 ft above sea level.
According to the Department of Planning Development Applications Board [PDF], the proposed initiative will be located on Sea Express Lane, immediately east of the Rockaway Ferry Dock in Southampton, and will also include a ticket booth as well as parking for six cars and 16 bikes.
Stock photo via the Lindstrand HiFlyer website: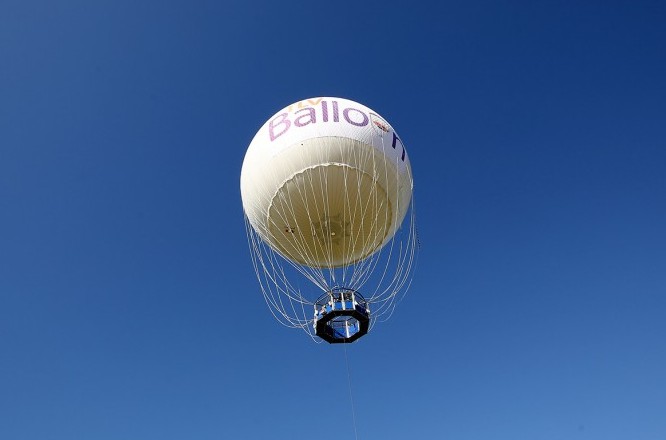 The planning document said [PDF], "View Bermuda Ltd. Sea Express Lane immediately East of Rockaway Ferry Dock, Southampton. Proposed New HiFlyer Tethered Balloon, Container Shack & Ticket Booth.
"Maximum Capacity 30 people. Maximum Height 400 ft above mean sea level. Retaining wall with a Maximum Height of 5 ft. Parking for 6 Cars and 16 Bikes."
Read More About