Bermuda competitors achieved strong and very favorable performance results in Competition #2 of the 2018 FEI World Jumping Challenge, held yesterday [March 11] at the National Equestrian Centre.
A spokesperson said, "Philip Correia, riding his horse Emerson, had superb rounds with double clears, resulting in his securing first place in Category A division [1.30 – 1.40m] of competition#2.
"Dale Rochester, riding the chestnut gelding Carolina Gold owned by Ann Lindroth, also rode super rounds but, unfortunately, incurred 1 time fault in the first round and 8 faults in the second round."
Philip Correia riding Emerson: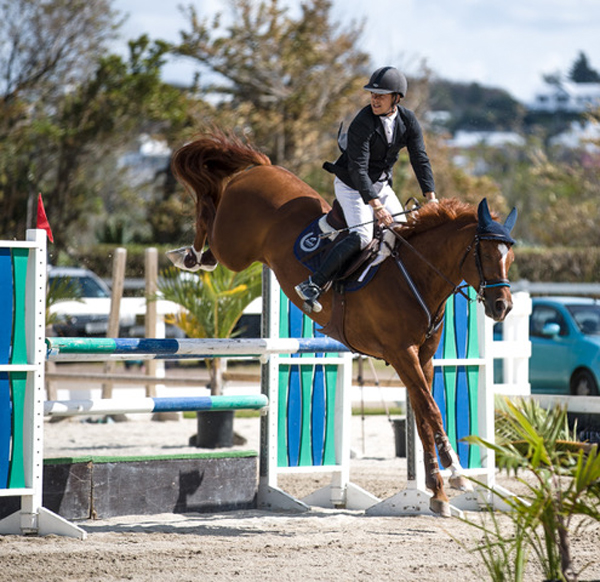 "In Category B [1.10m – 1.20m] Casey Truran and his horse De Le Vega executed another outstanding performance going clear in both jumping rounds.
"Leading the way in Competition #2 of the Category C division [1.00 – 1.10m]. was Courtney Bromby riding her horse, Worth the Wait. This combination had solid clears in both jumping rounds with a time of just 59.28 in the timed second round. Close on her heels was Kayla Bardgett riding Causing Chaos.
"This pair also secured double clears but in a time of 61.76 earning them a second place standing. Recording double clear rounds and clocking in with a time of 63.42 was Philip Correia on his new mare, Hornelli whilst Emma Stegmann riding Let's Play also secured double clear rounds but in a time of 71.26 in round two."
Casey Truran: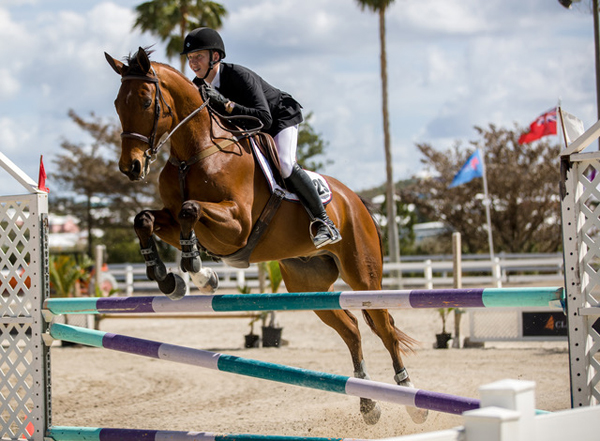 "The third and final round of the 2018 FEI World Jumping Challenge will take place on Saturday 31st March 2018 at the National Equestrian Centre. Competition #3 will be judged by FEI Judge Wendy Chapot Nunn of the USA and FEI Judge Judy Hagen of Bermuda.
"The Bermuda Equestrian Federation extends its sincere thanks its generous sponsors. Gold Sponsor: Clarien Bank. Silver Sponsors: Freisenbruch-Meyer Group of Companies and Hiscox Re. Bronze Sponsors: The Stempel Family and the Portelli Family and also to Sousa's Gardens for sponsoring the plants."
Courtney Bromby: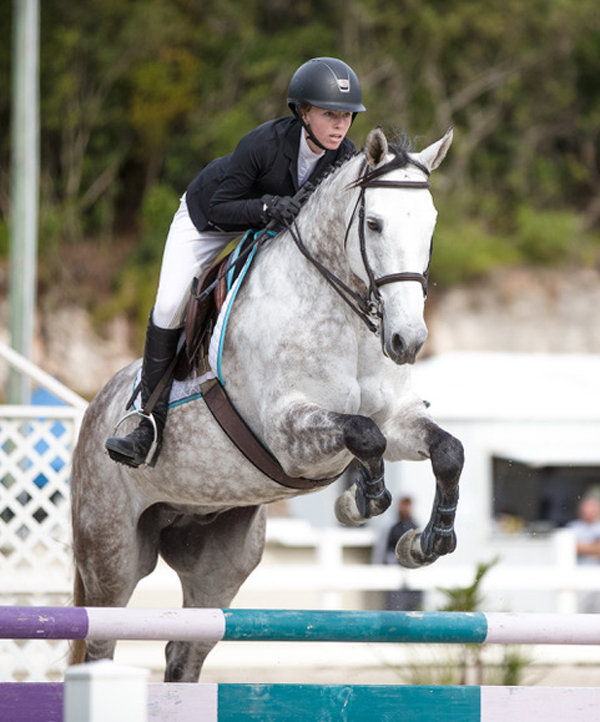 Read More About