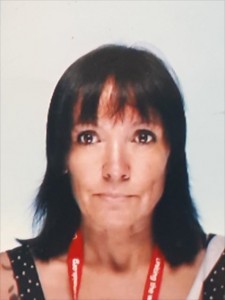 Governor John Rankin announced the appointment of the next Deputy Governor, Mrs Alison Crocket, who will take over from the current Deputy Governor, Ginny Ferson, when she leaves Bermuda in August of this year.
A Government House spokesperson said, "Mrs Crocket is a career diplomat who joined the Diplomatic Service in October 2001 having worked previously for local Government Social Services Departments and for the children's NGO, Barnado's.
"Mrs Crocket is currently Head of the Anti-Corruption Unit in the Foreign & Commonwealth Office where she has been instrumental in drafting international aspects of the UK Government's Anti-Corruption Strategy.
"She was previously posted in Vienna where she worked on programmes to do with Counter Narcotics, justice reform and transnational organized crime as well as HIV prevention and public health programmes.
"She will be accompanied by her long-term partner, Pete, and has two grown-up daughters."
Mrs Crocket said, "I am very excited at the opportunity to serve Bermuda and its people in the role of Deputy Governor. I have already begun learning about the issues that are important to Bermuda and familiarising myself with my constitutional responsibilities. My family and I look forward to meeting new friends from all backgrounds and across all walks of life in Bermuda."
Read More About