The Royal Bermuda Yacht Club [RBYC] and Argo Group International Holdings announced that Argo Group Gold Cup will be held May 7–12, 2018 and is open to sixteen teams.
The event was not held in 2017, with the organisers saying, at that time, that as Bermuda was hosting the America's Cup next year, "the focus and energy is on that right now."
"As a result of the partnership between RBYC and Argo Group, Bermuda will return to the center of the sailing world this May, when the world's top match-racing talent descends on the island," today's announcement said.
"The event will feature one-design IOD keelboats that will compete in Argo Group Gold Cup's traditional event format of qualifying round robin and repechage, before the knockout stages commence."
"The Gold Cup is a long-standing tradition in Bermuda, attracting the world's best skippers and crews from the match-racing circuit," said Mark E. Watson III, CEO, Argo Group.
"As title sponsor for the ninth year, we look forward to working with the Royal Bermuda Yacht Club to make this year's event one of the best ever. Our shared commitment to innovation, teamwork and sustainability makes this partnership a perfect match."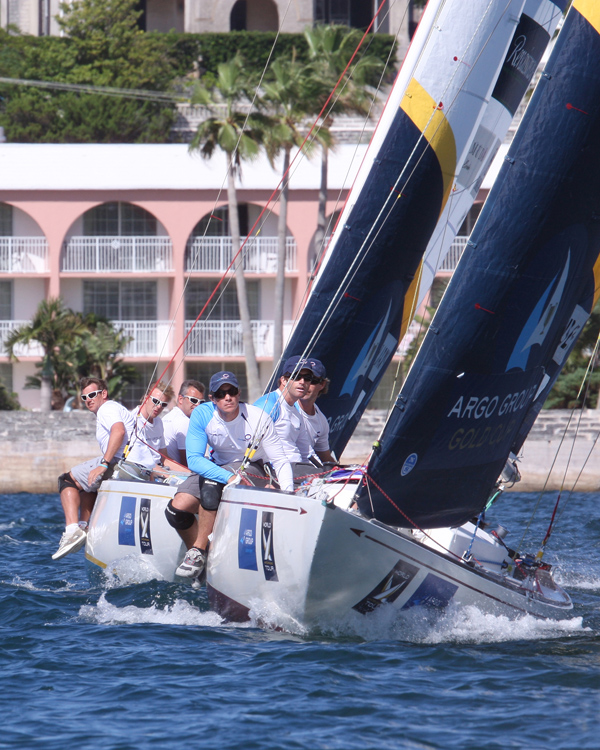 "The Royal Bermuda Yacht Club is pleased to continue the Argo Group Gold Cup's association with match racing, built upon the history of the King Edward VII Gold Cup" said Jon Corless, Commodore of the Royal Bermuda Yacht Club.
"The Club also looks forward to welcoming world-class match racers from around the globe to Bermuda and, as always, we anticipate exciting racing on Hamilton Harbour."
The organisers noted, "This event, which has been held at the Royal Bermuda Yacht Club since 1937, has launched the careers of some of sailing's greatest.
"Past winners of Argo Group Gold Cup include seven-time winner Sir Russell Coutts and two-time winner Sir Ben Ainslie, as well as Chris Dickson, Jimmy Spithill, Ian Williams, Francesco Bruni and Taylor Canfield.
"Teams are competing not only for a share of the $100,000 purse, but also to get their hands on the King Edward VII Gold Cup, the second-oldest trophy in match racing."

Read More About