Bermuda's Dante Leverock continues to impress in Estonia, scoring another goal for JK Navra Trans as they move to the top of the Estonian First Division standings following their victory against Tallinna Kalev.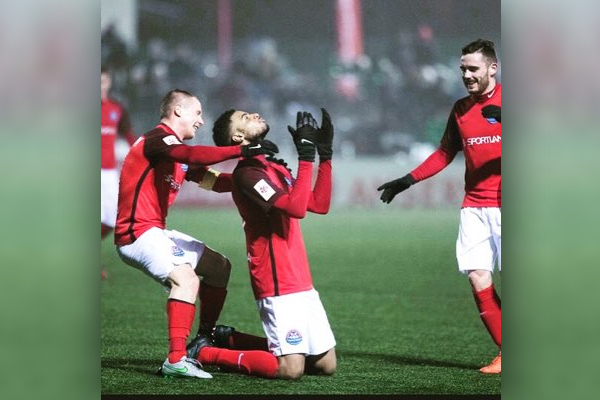 Dmitry Barkov game JK Navra Trans the lead in the 9th minute, but in the 16th minute the scores were level as Alger Dzumadil found the back of the net.
Leverock scored the winner with a header in the 83rd minute, and JK Navra Trans now have 7 points from 3 games.

Read More About