The Minister of Public Works Lt/Col David Burch recently congratulated the latest graduates of the Grow Eat Save Workshop.
Thirty people participated in the popular community gardening programme, which teaches individuals how to grow their own food.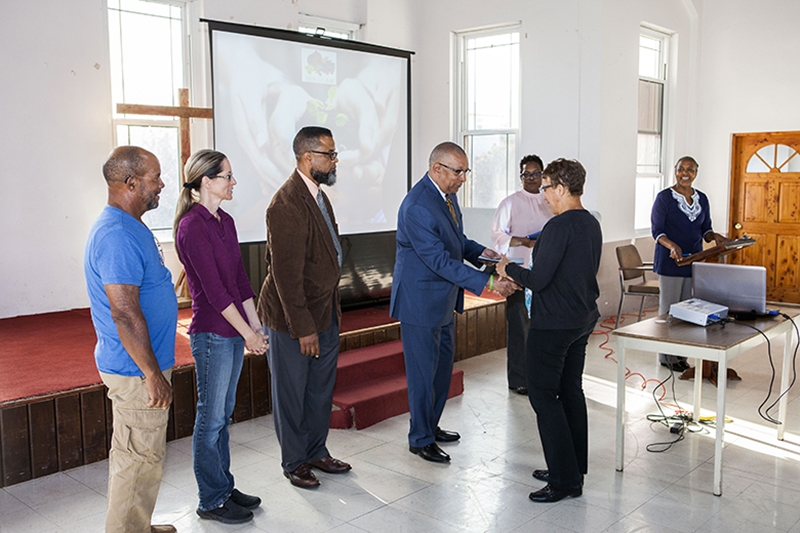 Benefits of the successful workshop includes fostering teamwork and volunteerism, engendering a sense of community and helping towards building a healthier, more sustainable Bermuda.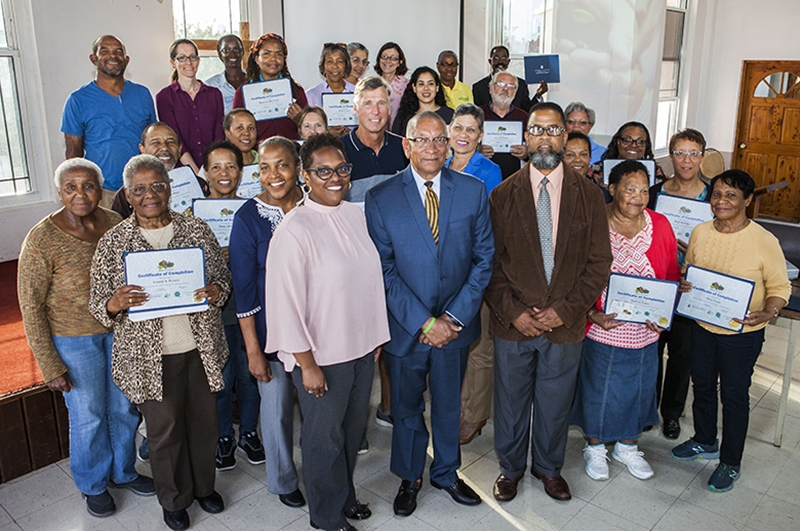 Led by Mellonie Furbert and Cymone Hollis, the Grow Eat Save workshops are a collaborative effort between the Ministry of Health and the Ministry of Public Works' Department of Parks. For more information about getting involved in the Grow Eat Save programme, the public can call 278-6467 or email: mlbfurbert@gov.bm or cahollis@gov.bm.
Read More About
Category: All