The "Connecting Sentences" display was unveiled in the Bermuda College library foyer on Thursday [Apr 5] to showcase the writings born out of a collaboration between Literary Analysis Class students and Westgate Correctional facility inmates.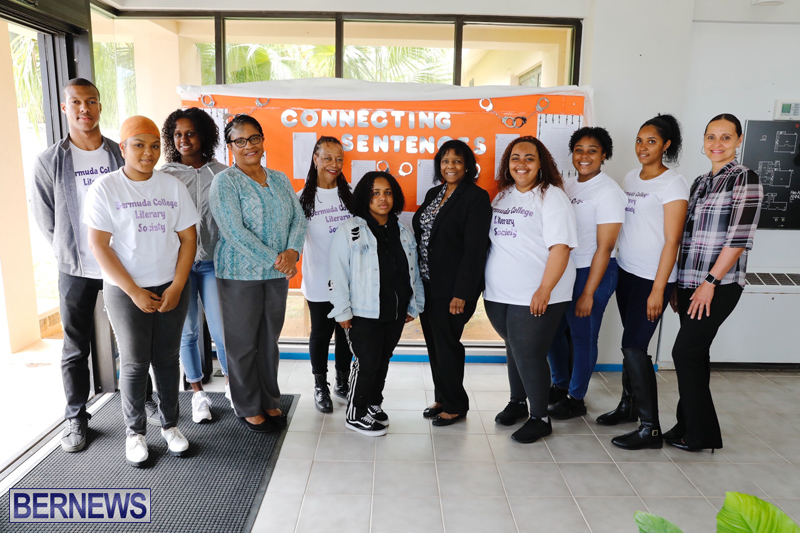 In the fall 2017 semester a group of students in Dr. Sharon Virgil's Literary Analysis Class [ENG 1112] participated in the Exchange for Change project, "Connecting Sentences."
This project involved a collaboration between BC students and a select group of inmates in Ms. Shawnette Somner's [Education Officer, Westgate Correctional Facility] English class. The idea behind the project, Dr. Virgil says, is to "create a public space for inside voices."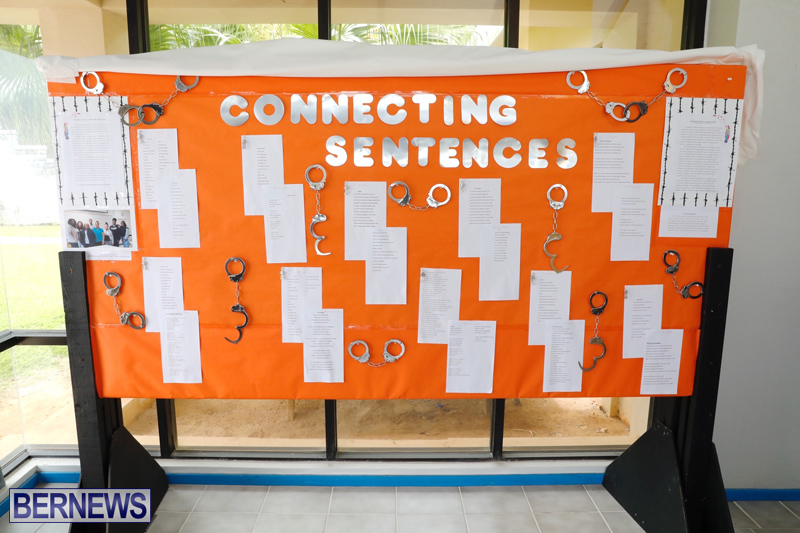 The writings of the BC students and the WG inmates were organized for display by the Bermuda College Literary Society, a registered student organization. The BCLS has created a public space in the BC library foyer to showcase the writings born out of this collaboration.
The 10-minute live video replay is below:

Read More About