The traditional Blessing of the Boats — which dates back to 1849 — will take place on Sunday morning [June 17], with Bishop Nicholas Dill and Reverend Tom Slawson being rowed from St George's to St David's to bless boats that gather at Chapel of Ease Dock. All boats and mariners are welcome for the 9.00am start.
The traditional Blessing of the Boats arises from the long established connection of the people of St David's with the fishing and boat-pilot occupation and dates back to 1849 when the Chapel of Ease was consecrated.
There were no bridges or land links between St David's and the rest of the Island at that time, so Bishop Field was rowed across the harbour by four sons of clergymen who volunteered for the service.
Many boats were in evidence that day as the Bishop passed through their midst waving and giving his blessing, an act which started the annual tradition.
To commemorate that occasion, and as part of the long association with the seafarers of St David's, the Chapel of Ease holds the annual service.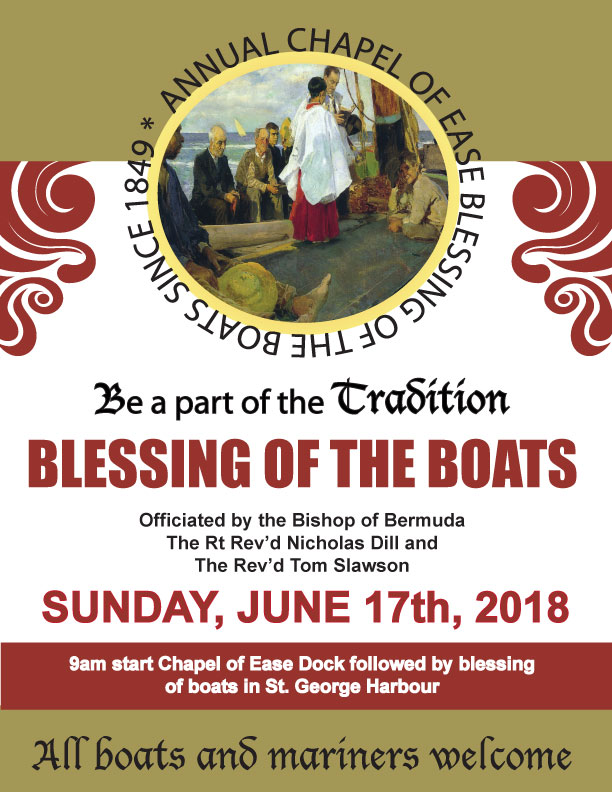 Read More About
Category: All