Bermuda's Shiona Turini worked as a stylist for Elle magazine's feature on American Ballet Theatre dancer Erica Lall, in which the dancer talked about what it's "like to be black in the ballet world."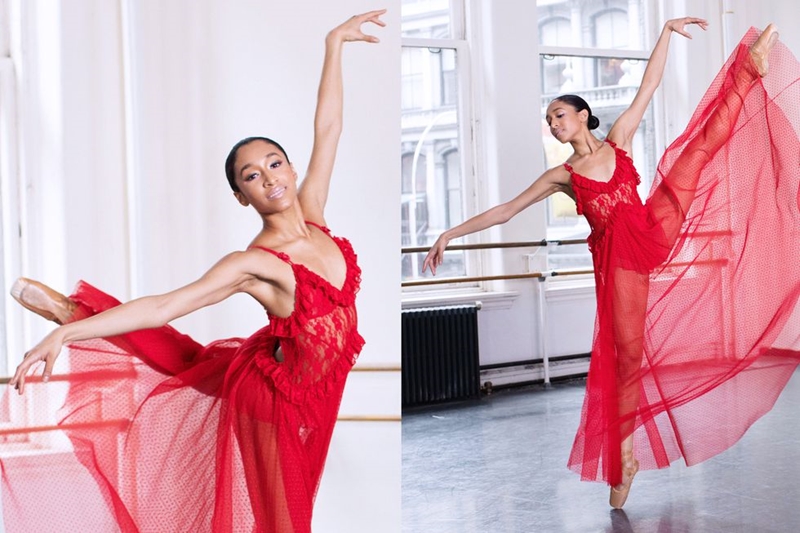 Ms Lall told Elle, "Growing up, there were few dancers of colors in the school and in the companies around me. Sometimes I thought, 'Should I be doing ballet? Because no one looks like me. I don't see as many, is it even possible for me to do?'
"But I didn't let it get to me. I would think about it occasionally if someone brought it up. If someone was like, 'Oh, she's only getting this part because she's a dancer of color, because she's black.' I would get comments like that, which I still get.
"It's an honor to even be in the same category as Misty Copeland. Coming to ABT, I looked up to her. I actually met her in California for that summer intensive. But you know, I feel like I'm the next Erica Lall. I'm okay with being compared to her, that's a compliment to even be in the same category as her, but I am the next Erica Lall.
"We're all the next ourselves. There's nothing wrong with being yourself. And we're different dancers. We dance differently, and that's not a problem."
"I'm so thankful to Elle.com for consistently providing a platform for Black women to shine in front of and behind the camera," Ms Turini posted on her Instagram page, adding her thanks to Ms Lall "for being the most graceful swan of all."
Ms Turini is a highly accomplished fashion editor and style consultant who has worked at publications including Teen Vogue and Cosmopolitan and styled celebrities such as Solange and Beyoncé Knowles.
Read More About
Category: All, Entertainment, News, Style & Beauty