BELCO has unveiled its new hybrid bucket truck fleet, marking the latest phase in a comprehensive plan to convert the majority of its fleet to electric vehicles by 2025.
"The new Isuzu 2018 diesel NRR modelsreplace vehicles that were beyond their useful lives. The hybrid trucks are equipped with lithium ion battery packs to run the aerial platform, heating and air conditioning with electric power, while the truck engine is turned off," the company said.
"Unlike a conventional bucket truck, which requires the engine to idle while the platform or other auxiliary functions are operated, the hybrid models conserve diesel fuel by powering these functions with the battery packs. HFI Truck Centre in New Jersey supplied the truck chassis, while Versalift East in Philadelphia built the aerial device."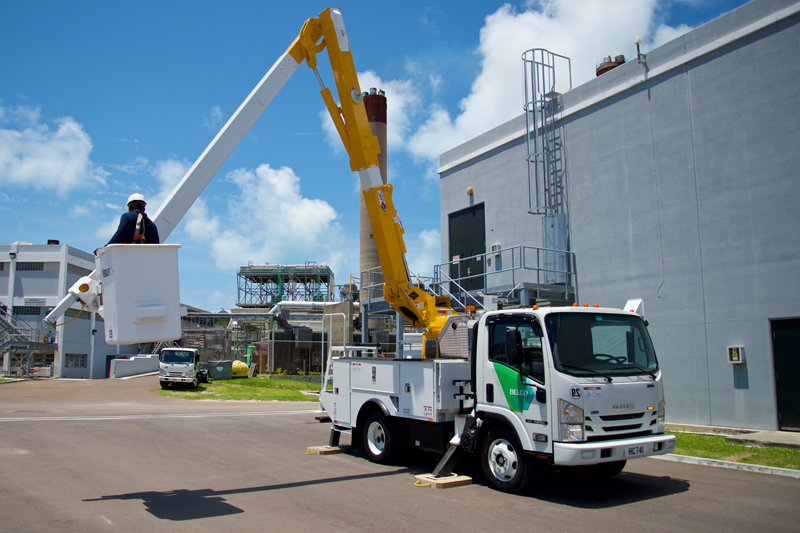 "The vehicle manufacturers are well known, respected names in the business," stated Jason Simons, the Fleet Manager at BELCO.
"Our new hybrid bucket trucks will be durable and safe, in addition to being fuel-efficient. The operators have received extensive training so we have now handed the trucks over to their relevant departments for use out on the roads."
"BELCO began converting its fleet in 2016 with the replacement of 12 diesel vans with Renault Kangoo Maxi ZE electric vans," the company said.
"Understanding the need to ensure emergency responders were equipped to deal with electric vehicles, BELCO provided training to first responders on how to safely respond to collisions involving electric vehicles.
"Most recently, BELCO provided training to local technicians on how to maintain and repair electric vehicles. Following this conversion of the bucket trucks to hybrids, BELCO anticipates replacing five of its remaining gasoline vans, making 78% of the van fleet electric by the end of this year."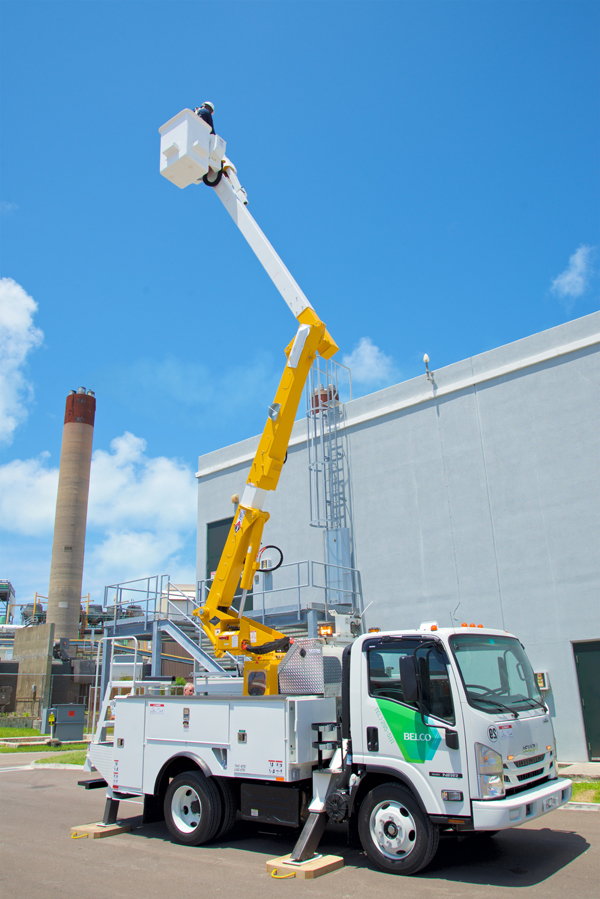 "Of course, this move to an electric fleet makes sense for BELCO," stated BELCO President and CEO, Sean Durfy.
"We are aiming to be a catalyst for change across the Island. BELCO is leading the way to show how electric vehicles are a good fit for Bermuda and, in particular, the practicality of considering the benefits of converting commercial vehicle fleets."
Mr. Durfy estimated that the cost of charging an electric vehicle would be as little as 20% of the cost to fuel a conventional vehicle.
He also pointed out that a mass public conversion to electric vehicles 2 would stimulate electricity demand, resulting in a wider base to cover fixed costs and thus supporting the Company's commitment to lowering electricity costs overall.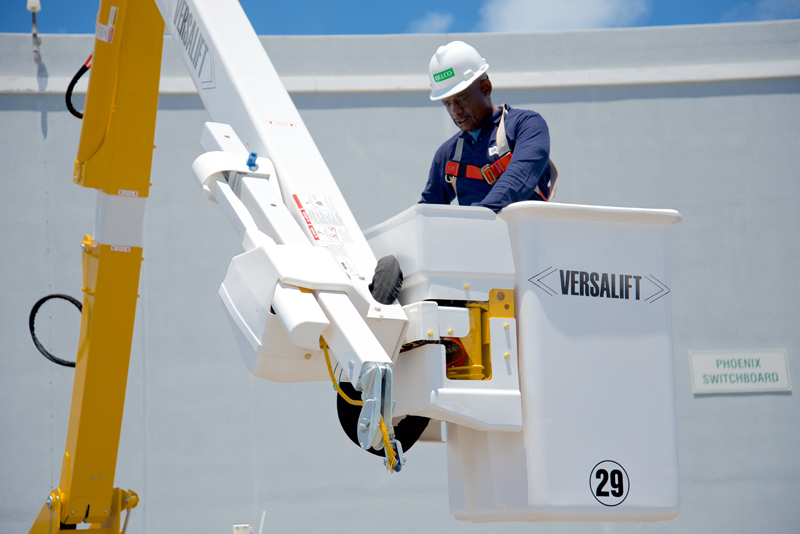 "Not only will electric vehicle owners immediately save money on fuel and annual maintenance expenses," Mr. Durfy continued, "they will contribute to a decline in BELCO's electricity costs per kilowatt hour due to a dilution of fixed costs. This would be a great secondary benefit to our customers."
Read More About