Earlier today, [August 30], the Acting Premier and Minister of Public Works Lt/Col David Burch signed the Condolence Book at the Cabinet Office after the passing of C.V. "Jim" Woolridge.
The former Cabinet Minister and Member of Parliament, a legendary cricket commentator who was well known as the 'Voice of Summer,' passed away at the age of 92.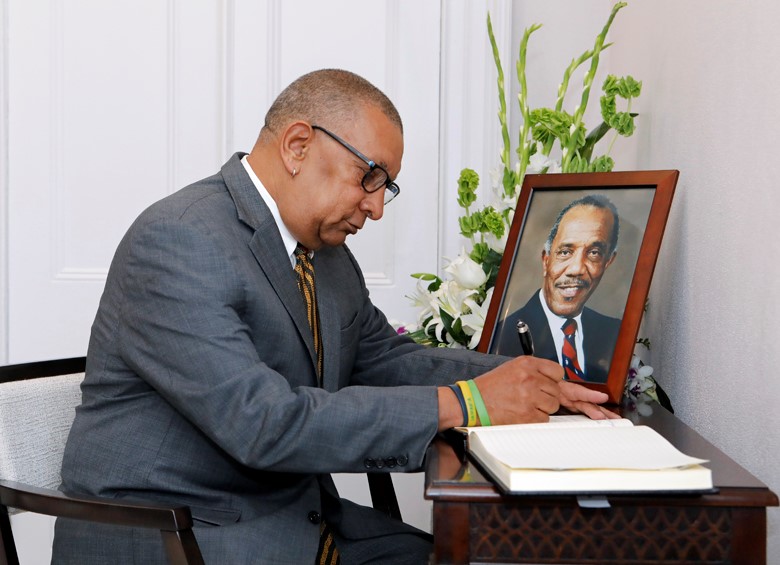 Following Mr. Woolridge's passing, Minister Burch noted, "Bermuda celebrates his life and legacy that extended beyond politics into a significant broadcast career that made sure that his voice was heard and appreciated in every home."
The Condolence Book is available for signing until Wednesday, 5th September, from 10.00 a.m. to 4.00 p.m.
The Cabinet Office noted that the book will be presented to the Woolridge Family.
Read More About