[Updated] Minister of Social Development and Sports Michael Weeks is holding a press conference this morning [Aug 30] on Recovery Month. The poster detailing the schedule of events is below, and we will have additional coverage later on and in the meantime the live video is below.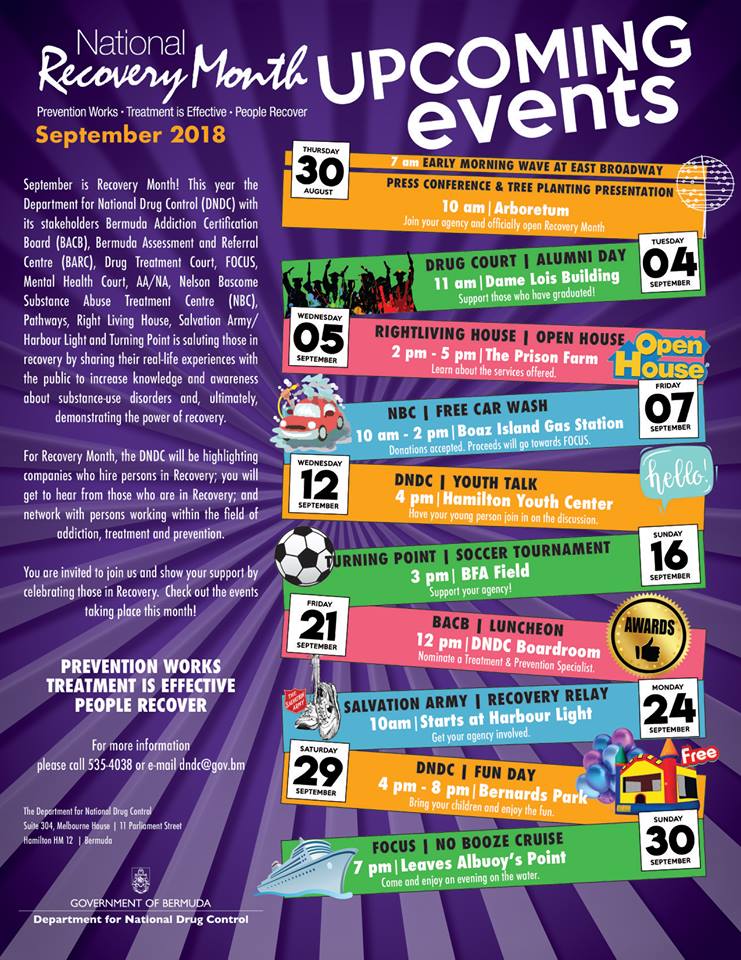 Update: The live broadcast has concluded and the 4-minute video is below
Update 2.45pm: Minister Weeks said, "Each September, a National Recovery Month is observed around the world to increase awareness and understanding of mental health and substance use disorders and to celebrate the individuals and their families living in recovery. Now, in its 29th year, the 2018 Recovery Month observance will focus on educating the community about drug abuse through the eyes of individuals in recovery; educating the community about available treatment services, and highlighting key stakeholders that support recovery by providing prevention efforts, treatment, and employment.
"The 2018 Recovery Month theme, "Join the Voices for Recovery: Invest in health, home, purpose, and community," explores how integrated care, a strong community, sense of purpose, and leadership contributes to effective treatment that sustains the recovery of persons with mental and substance use disorders. This year's observance also aims to increase awareness and encourage audiences to take advantage of the increased dialogue around behavioral health needs and the increased emphasis on tackling our country's drug abuse problem.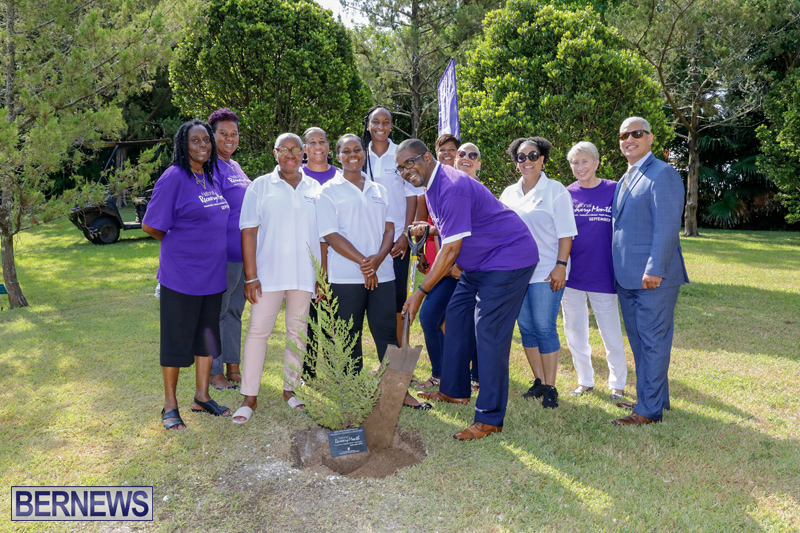 "The 2018 observance will highlight inspiring stories that will help people from all walks of life to find their path to hope, health, and wellness. In addition, the activities planned for this month will support the message that prevention works, treatment is effective, and people can and do recover.
"Today, we stand here at one of our beautiful parks [the arboretum] to launch Recovery Month with the planting of a Bermuda cedar to commemorate the lives of those who have struggled with drug abuse and to celebrate individuals who have found their recovery voice to inspire hope in those who seek a life free from drug and alcohol abuse.
"The planting of this Bermuda Cedar signals the beginning of Recovery Month 2018. It is my hope that this tree will thrive and survive through many storms reminding everyone that despite difficult times they too can weather any storm and stand proud in their recovery."
Read More About