[Updated] After adjusting for the retail sales rate of inflation, measured at 2.7% in May, the overall volume of retail sales contracted 4.4%, according to the recently released Retail Sales Index.
"All retail sectors recorded declines in sales volume with the largest sales volume decrease being apparel stores at 10.6%," the report said.
"In value terms, retail sales declined 1.9% to an estimated $104.0 million. Returning residents declared overseas purchases valued at $5.3 million, which was 6.0% higher than May 2017. This contributed to a combined local and overseas spending of $109.3 million.
Chart extracted from the report: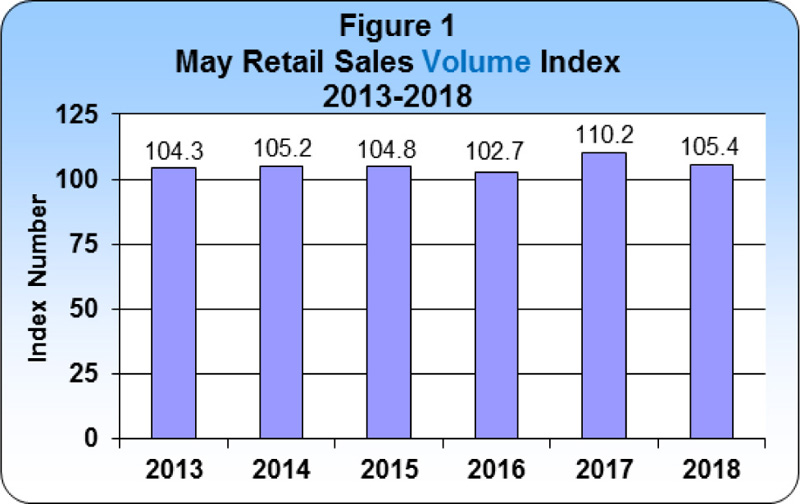 "The sales volume of apparel stores decreased 10.6%. Retailers attributed the decline in sales to the absence of the America's Cup during 2018. In value terms, sales revenue for apparel stores was 10.2% lower year-over-year."
"The volume of sales for liquor stores and food stores declined 5.2% and 3.2%, respectively. In value terms, sales at liquor stores declined 2.2% while food sales contracted 1.2% during May 2018.
"In May 2018, the sale of building materials decreased 4.4% in volume terms due mostly to lower demand for construction goods. The decline in volume sales reflected fewer residential projects compared to an increase in renovations leading up to the hosting of the America's Cup in 2017. In value terms, sales receipts declined 4.5%."
Update 8.05pm: During our interview today with Premier David Burt, we asked about the retail sales index, and his response is below.
The full 2018 May Retail Sales Index is below [PDF here]:
Read More About