The Bermuda Olympic Association [BOA] announced the team that will represent Bermuda at the Buenos Aires 2018 Youth Olympic Games in Argentina next month, with three athletes set to compete.
Swimmer, Madelyn Moore, 18, will compete in the Women's 100m Freestyle, 50m Backstroke, 50m Butterfly and 50m Freestyle.
Swimmer, Kai Legband, 18, will compete in the Men's 100m freestyle and 50m Freestyle.
Track athlete, Clevonte Lodge-Bean, 16, will compete in the Men's 400 meters.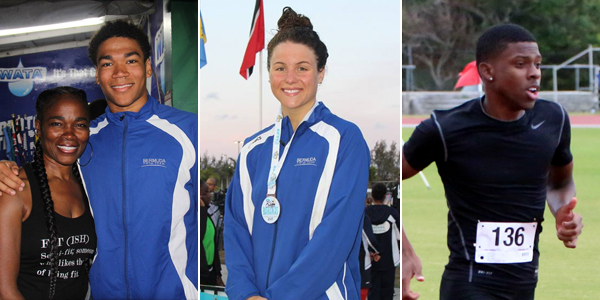 They will be accompanied by Ms. Zoenique Williams who is the Chef de Mission.
The Buenos Aires 2018 Summer Youth Olympics will take place from 6 to 18 October 2018 in Argentina. Opening and Closing Ceremonies will be held in Buenos Aires.
Brenda Dale, BOA Vice President, who is attending the Games on behalf of the BOA, said, "The BOA congratulates these three young athletes on their upcoming participation in the Buenos Aires Summer Youth Olympic Games.
"We are proud to have them represent Bermuda and we wish them the very best in competition."

Read More About