This week, representatives from the United States Coast Guard are in Bermuda to assess the types of assistance that they could provide in the event of a major oil spill in or off the coast of Bermuda, according to Government officials.
A spokesperson said, "This visit stems from an agreement signed by the Government of Bermuda and the United States Government in 1976 stating that assistance could be provided by the United States Coast Guard in the event of a major oil spill impacting Bermuda."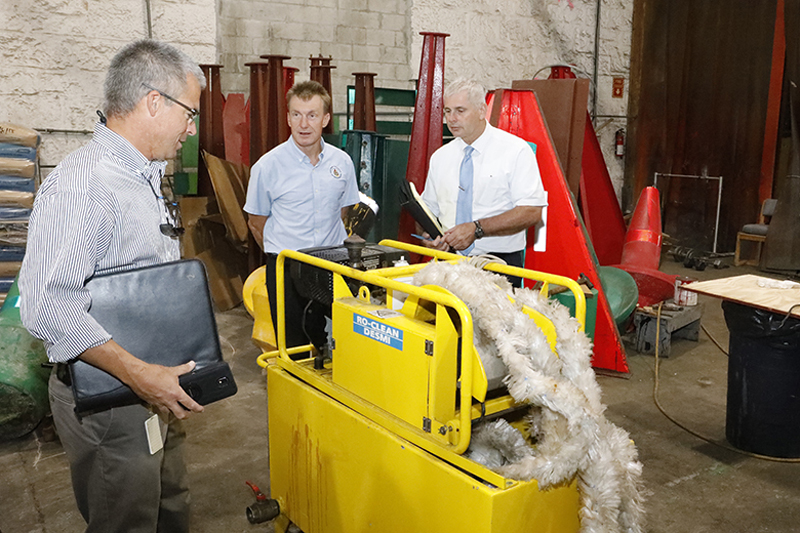 "Bermuda already has sufficient oil response equipment [e.g. oil boom and oil skimmers] to tackle the first 24-hours of a major spill," explained the Department of Environment and Natural Resources' Environmental Engineer Dr. Geoffrey Smith.
"SOL Petroleum, RUBIS Energy and BELCO also carry oil response equipment to attend any oil spills from their sites. Both SOL Petroleum and RUBIS Energy are also members of the organization 'Oil Spill Response Ltd' [OSRL] who would provide assistance in the form of equipment and personnel within 24-hours of notification.
Warrant Officer [Second Class] Jeffrey Patterson, Royal Bermuda Regiment; Patricia Hollis, Department of Environment and Natural Resources; Lt Cdr Jeff Platt, US Coast Guard HQ; Scott Simmons, Department of Marine & Ports Services; Dr Geoffrey Smith, Department of Environment and Natural Resources; Steve Cosham, National Disaster Coordinator, Ministry of National Security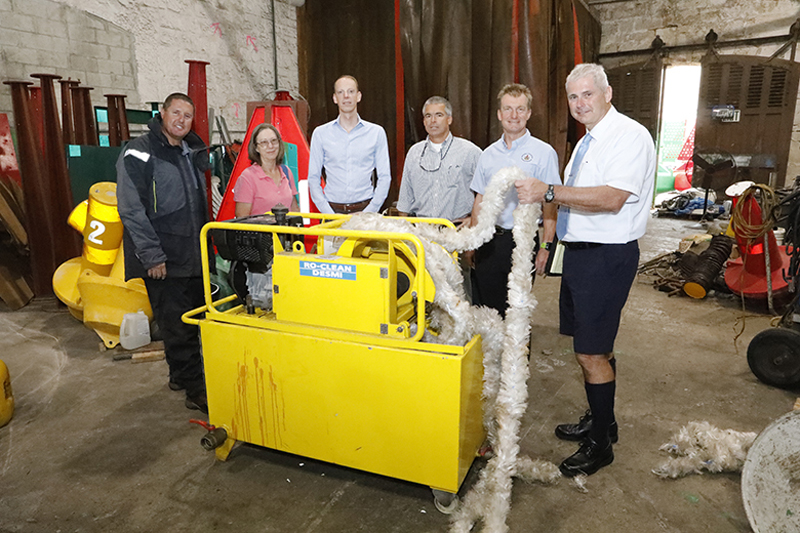 "The Bermuda-United States Coast Guard agreement is therefore considered a potential response option for Government in the event of a major oil spill coming to Bermuda from a third party such as a passing oil tanker."
The spokesperson said, "The objectives of this week's meetings are to re-establish contacts and communication routes for key personnel within Bermuda, understand the types of assistance that can be provided by the US Coast Guard, establish processes to quickly expedite equipment and personnel into Bermuda if needed and demonstrate Bermuda's oil response capabilities and response plan."
Read More About
Category: All, Environment, News