[Written by Andreaz Glasgow]
Rosa's – a Southwest themed Tex-Mex restaurant – has opened its doors and set-up shop at The Berkeley Institute's cafeteria.
An outpost of the restaurant, which has its home base on Front Street, has opened up a cafeteria style setup serving hungry school students daily.
The branch of the restaurant opened on Monday, September 10th for the first day of school. An influx of students greeted the staff with smiles and hungry stomachs.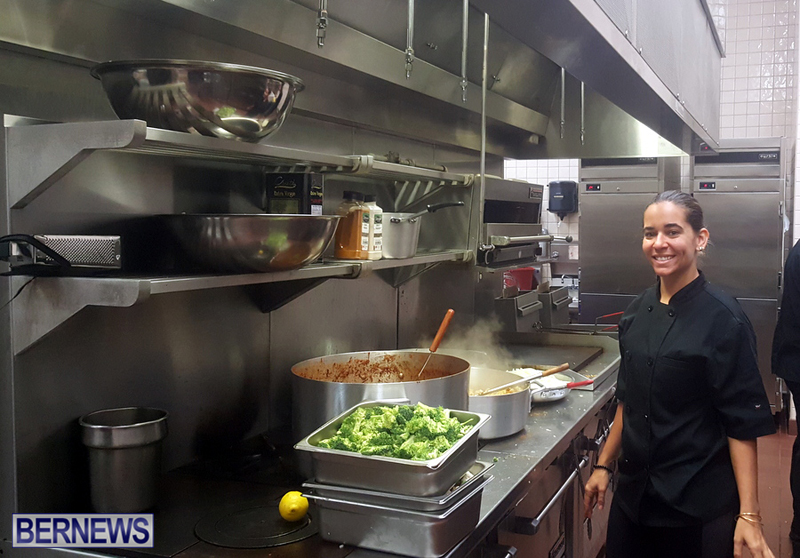 During their prep time for the busy lunch rush, I had the opportunity to speak Ms. Kara Simmons, the Senior Manager of Bermuda Restaurant Group and the founder of Kara's Kitchen.
She said, "We are excited to be here and are looking forward to the future. The new 'canteen' style restaurant offers Healthy, Fresh, and Delicious meals to the students at the school.
Ms Simmons also said, "Other then there usual lunch offerings we serve Vegan and Vegetarian meals prepared fresh everyday".
The typical meal cost here is around $8.00, and in addition to hot food offerings, they also have a Build Your Own Salad Bar and Smoothie Station.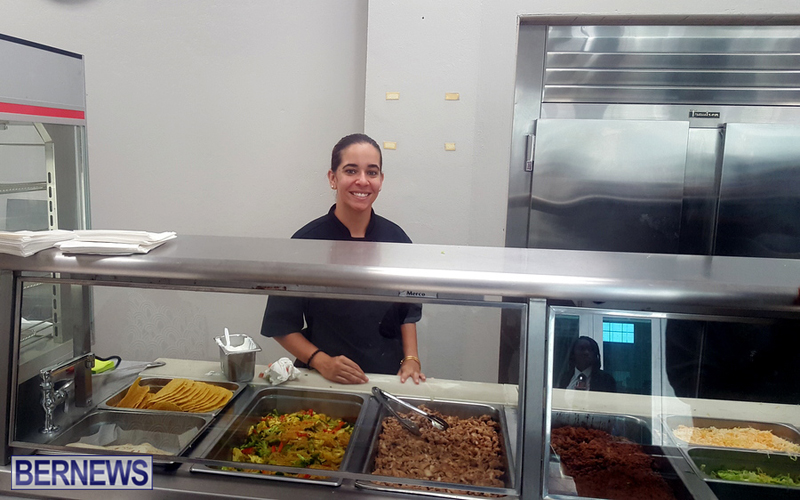 Not only are they excited to offer a revamped menu, but students at the school are enjoying the new selection.
When asked about the new cafeteria one student stated, "I was skeptical to try it. When I heard Rosas I instantly think of Mexican food and I was hoping to have something different".
In response, Ms Simmons noted that menu options change daily," saying that "although we have Taco Tuesday we rotate what we serve to the students so they don't get bored."
Berkeley students and staff alike are excited for the future of the establishment. When asked about the future, Ms Simmons said, "We are open to suggestions, we want feedback. And at the end of the school year we will be offering a student scholarship.
"The future is bright and we look forward to serving daily breakfast and lunch to students. We also will be accepting cards by next week and I just want to say go Gold House!"
- Andreaz Glasgow is a 14-year-old Berkeley Institute student, and Bernews is pleased to welcome him as a new youth reporter. 

Read More About