Two new premium rums from Bermuda-based Bacardi will be introduced to the island soon, and the company says the new products – Bacardí Añejo Cuatro and Bacardí Gran Reserva Diez – will "breathe new life into the rum category on the Island."
Carlos Garcia, the Regional Trade Ambassador for the Caribbean and Central America Region for Bacardí, said: "Bacardí remains a family brand and as pioneers in the rum industry for generations, we not only have the ingredients, history and heritage to usher in the new wave of premium rums, we have a responsibility to do so."
"Sharing the passion and craftsmanship behind the new Bacardí premium portfolio is deeply personal and we're excited to share the versatility and enjoyability of premium rum with consumers."
"I will be visiting Bermuda later this month and very much look forward to meeting people and explaining the process behind making these new rums, which I think the people of Bermuda will greatly appreciate."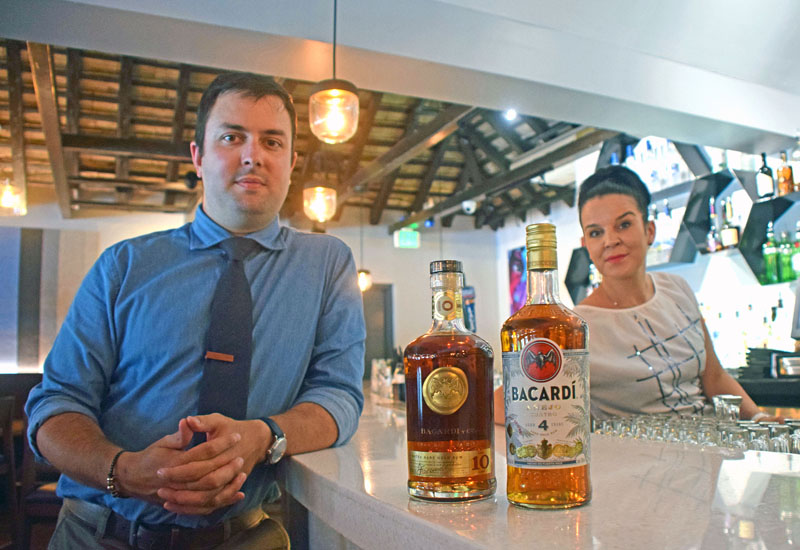 "Bacardí Añejo Cuatro [means four in Spanish] is barrel-aged for a minimum of four years and has a beautiful golden apricot hue and boasts notes of mild vanilla, toasted oak, clove and honey. Its profile is driven by oak contribution and highlights the smoothness throughout the aging process," the company said.
"Bacardí Gran Reserva Diez [means 10 in Spanish] is a master blender's reserve, barrel-aged for a minimum of ten years and best served neat or on the rocks. It has a dark golden hue and boasts bright notes of banana, pear and tropical melon balanced with caramelized vanilla and oak."
Burrows and Lightbourn are the distributors for Bacardí rums on the Island and Michael Fay, Vice President of Sales & Marketing for Bacardi, says the new rums, in addition to the existing Bacardí Reserva Ocho and Bacardí Gran Reserva Limitada, make up the Bacardí 'True Aged' Rums portfolio – meaning the age statement on the bottle indicates the minimum number of years the liquid rested in oak barrels.
"Rum and Bermuda go hand in hand and I think both the connoisseurs and the occasional rum drinkers will be impressed by these new additions," adds Mr. Fay. "They are beautifully crafted spirits and will be good neat, on the rocks or in elevated cocktails. I would urge people to drink responsibly."
Read More About
Category: All, Entertainment