Skyport and Aecon celebrated Safety Week with a special event at the site of the new airport terminal.
"It was the second Safety Week in Bermuda and is a company-wide initiative that is held at every Aecon project site across Canada and internationally, with approximately 12,000 people in attendance," the company said.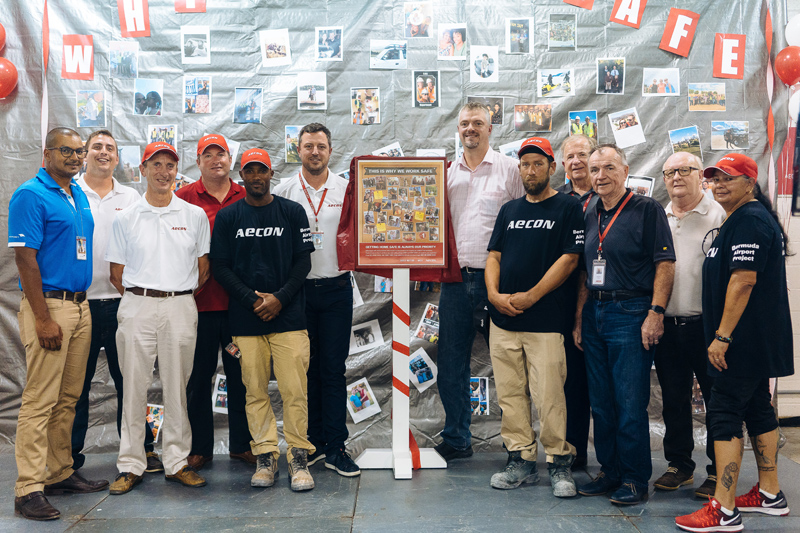 Frank Ross, Executive Director, Infrastructure, Aecon Construction, says: "Safety is our first priority at Aecon and we are pleased to have instilled a strong safety culture at the airport redevelopment project in Bermuda. As this is our second Safety Week here, we hope our employees enjoy the celebrations and understand why safety is paramount to us."
"Skyport and Aecon employees, as well as contractors and sub-contractors working on the construction of the new airport terminal were on hand yesterday to enjoy the event. Mark Rivett, Executive Vice President, gave a presentation the importance in Aecon's core of safety first. He also discussed some of the safety opportunities on the project," the company added.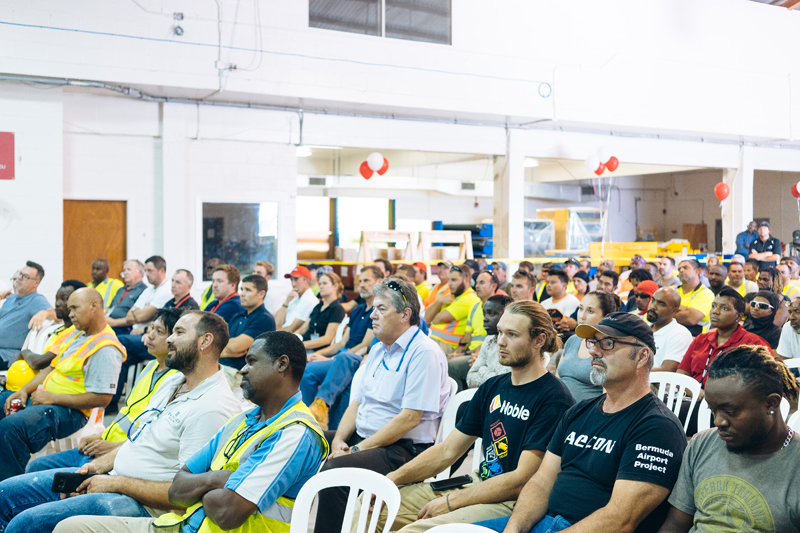 "Workers then attended a screening of "Toolbox Talk" – a video presentation given by Jean-Louis Servranckx, Chairman and Chief Executive Officer of Aecon. His presentation covered procedural adherence and safe work practices and procedures.
"Following the presentation, Bermudian Health and Safety Advisor James Gould announced the unveiling of the new safety poster, which will be displayed around the construction site and offices, this was unveiled by two Bermudian Joint Health & Safety Committee Members, Michael Parsons and Jason McGuinness."
Shazar Hack, Technical Director, Skyport, says: "Safety is not just a standard which is enforced by Aecon and Skyport, it is one of our Core Values which is integral to Skyport's culture. We are proud that the LFWIA Redevelopment Project continues to be the benchmark for construction projects in Bermuda, with its' heightened awareness of safety."
"Attendees were treated to a lunch to celebrate and were given a gift as a token of Aecon's appreciation of everyone's commitment to working safely," the company said.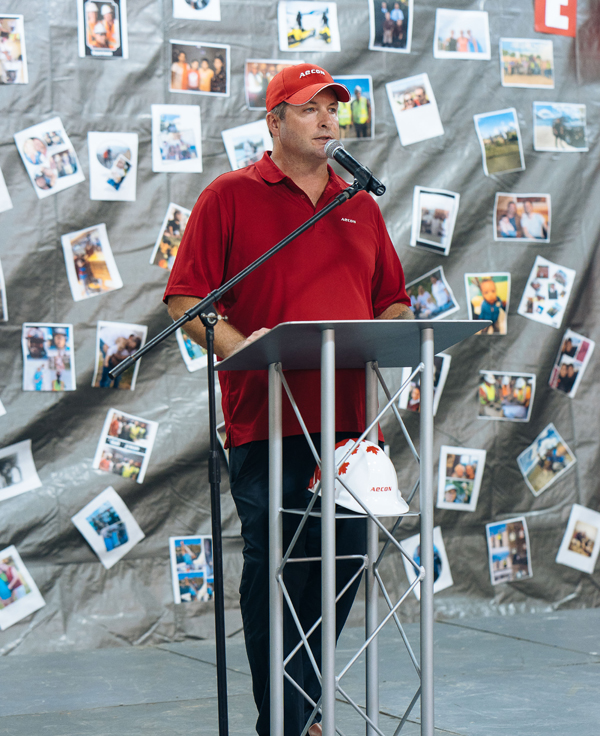 "Aecon prides itself on its commitment to safety and has made 'Safety First' their number one core company value. The company has an exemplary record with a strong focus on best practices and continuous improvement."
The redevelopment at L.F. Wade International Airport is expected to be completed in 2020.

Read More About
Category: All