Saltus students are set to travel to Canada to view different universities as part of a fact-finding tour to help them make informed decisions about their future education.
Tanja Walker, the school's University Support and Guidance liaison and teacher of Biology and Marine Science, said Saltus offered the Canadian Universities Tour every year to SGY2 students.
"We visit schools in Ontario, Nova Scotia and New Brunswick. The trip gives students an opportunity to see a number of schools first hand and to get an idea of the programmes offered at each school," said Ms. Walker.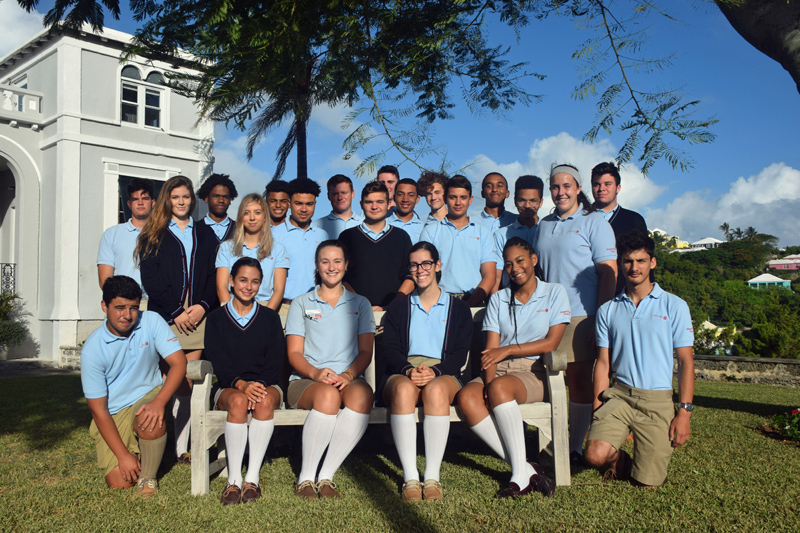 "We visit all types of schools – colleges versus universities, large versus small schools, urban versus campus locations – so that students can get an idea of what type of school environment suits them best.
"This opportunity helps students in deciding where and what schools to apply to. This year there are 23 students attending and each student will get to see more than a dozen schools throughout the trip."
Since 2016 approximately more than one-third of Saltus graduates every year have attended university or college in Canada after graduation. "Our programme has proven successful in preparing our students for post-secondary education in a number of disciplines.
"Typically 100 percent of our graduates gain acceptance to their first or second choice of university or college around the world and many choose to attend a Canadian institution," added Ms. Walker and many choose to attend a Canadian institution.
Universities to be visited by Saltus in Canada from October 14 to October 22 include:
University of Guelph
Kings University College
Western University
Brescia University College
Niagara College
Brock University
McMaster University
University of Waterloo
Wilfrid Laurier University
Ryerson University/University of Toronto
University of Ontario Institute of Technology
St. Lawrence College
Queen's University
Carleton University
Dalhousie University
Mt. St. Vincent University
Acadia University
Saint Mary's University
Mount Allison University

Read More About