Generation Next is encouraging Bermudians studying in the UK to attend the United Kingdom Overseas Territories Association [UKOTA] Student Conference 2018 in London on November 3rd, 2018.
UKOTA was established by Governments of the UK Overseas Territories on November 2nd, 1994 and the stated purpose of the organization is to promote the interests of the UK Overseas Territories and encourage co-operation between them.
The group represents the collective view of the Overseas Territories through dialogue and contact with the Foreign and Commonwealth Office and through other UK Government Departments; both at official and Ministerial level.
Member Territories include Bermuda, the Turks & Caicos Islands, British Virgin Islands, Cayman Islands, Gibraltar, Falkland Islands, Montserrat, St. Helena, Pitcairn Islands, Tristan Da Cunha, St. Helena, and Ascension.
Eron Hill from Generation Next said, "It has been a pleasure to work with my fellow students from across the territories over the past few weeks as we prepare for this year's event. The conference will be yet another amazing opportunity for Bermudians studying in the U.K to network and connect with our counterparts from the other BOTs.
"It will be particularly interesting to hear the views of students from across the territories on recent developments such as the British Parliament Foreign Affairs Committee's inquiry into how the Foreign Office manages its responsibility to ensure the 'security and stability' of the BOTs and the UK government's recent legislative attempt to force the Governments of Overseas Territories to make their beneficial ownership registers publicly accessible.
"Ultimately, young people will inherit the long-term effects of these pivotal decisions and it is imperative that we ensure our voices are heard. Moreover, in addition to the opportunity for stimulating and informative discussions with our peers, this event will provide a unique opportunity to showcase Bermuda's rich culture and beauty; we encourage all Bermudians studying in the UK to attend."
The theme of this year's conference is 'Identity' and will be held at the National History Museum in London; the conference is open to students studying in the UK from all territories that are members of UKOTA. Students can register for the event here.
Bermudians students who may require assistance with transportation to and from the event are invited to contact Generation Next on generationnextbermuda@gmail.com.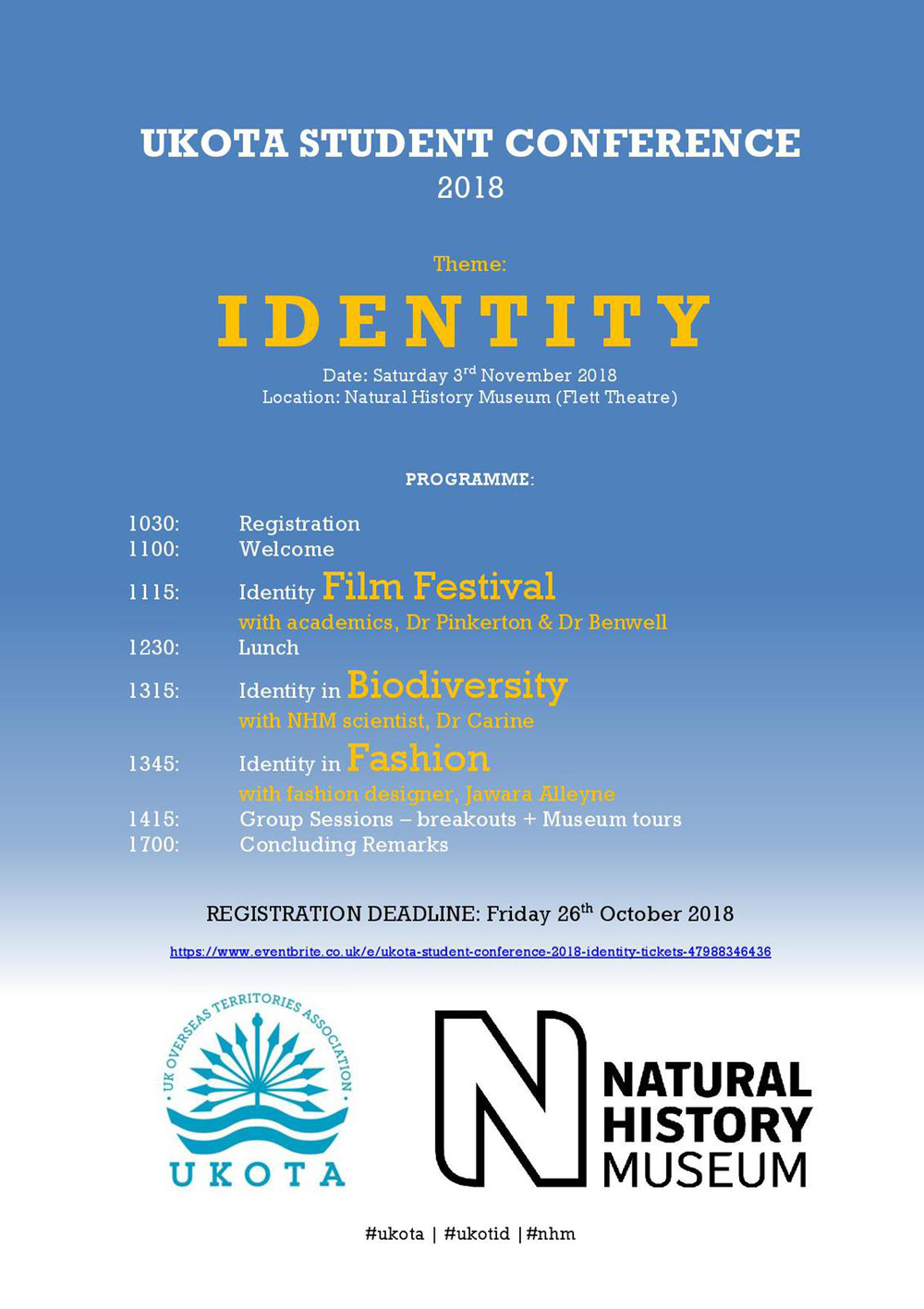 Read More About