Bermuda's Aaliyah Nolan had a spectacular performance for her University of North Texas soccer team, scoring twice as they defeated Middle Tennessee 2 – 1 to earn the conference championship title.
The school's match report said, "The North Texas soccer team claimed its 14th conference championship with a 2-1 overtime victory at Middle Tennessee.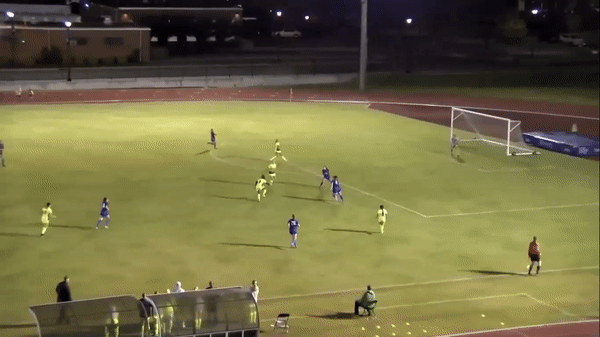 "Senior Aaliyah Nolan scored the game-winning goal in the 102nd minute of the match from just outside the 18-yard box. She scored both goals in the match for UNT."
North Texas gave up a very early goal just six minutes into the match, however Nolan tied the match with her first goal, and then scored the second goal in overtime, sparking scenes of celebration on the field.
"This is a moment I will never forget," said the Bermudian footballer. "I'm proud to get my second ring with this team and help the program win a conference championship for a fifth consecutive year. I couldn't do this all without my team and coaches behind me each and everyday."
"I received the ball from Madeline Guderian and turned and aimed low," Nolan said. "To score a goal to win a championship is one of my proudest moments."
By claiming the regular-season title, North Texas has won either a regular-season conference championship, a tournament conference championship or both, as they did in 2015, in five consecutive seasons.

Read More About