A social network group, Art on the Town is once again appealing for the public's help in a shoebox drive.
This year the group has joined forces with the Bermuda Salvation Army in providing a box of joy to adults in need.
Spokesperson for Art on the Town, Tricia Walters, said a few years ago the group collected over 200 shoeboxes for long term patients at King Edward Memorial Hospital.
Art on the Town members and staff from KEMH delivering shoeboxes to patients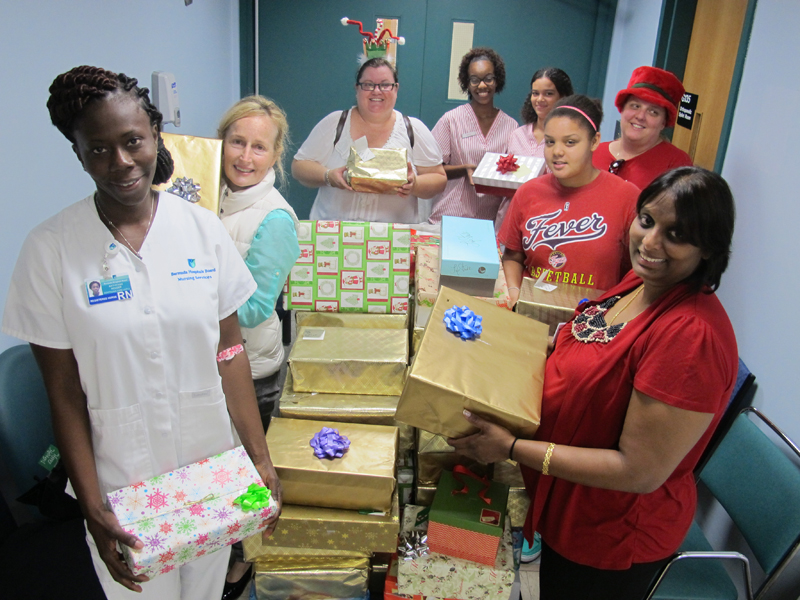 "We had a few boxes left over and handed them out to the homeless," she said. "We realized there was a genuine need and felt it was important to try and do this again this year, aiming specifically at those less fortunate living rough."
Mrs. Walters said they spoke to several of the homeless and came up with a list of items to include in the shoebox.
Socks, a warm hat, gloves, toothbrush and paste, bar of soap and washcloth, deodorant, a comb and a few snacks of some sort [no peanuts].
"These are things we tend to take for granted," Mrs. Walters said. "Imagine not having any of those necessities because you can't afford them."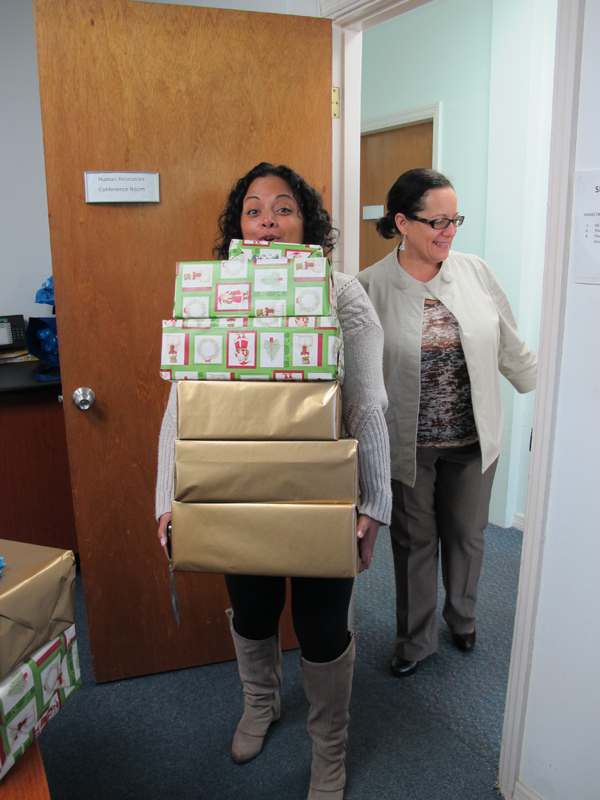 Shoeboxes can be wrapped with a card stating either male or female and be dropped off at The Salvation Amy offices on North Street – marked for attention Major Dena Hepditch.
Boxes need to reach the Salvation Army by no later than December 3.
The Salvation Army hosts several events over the Festive Season and plan to distribute the boxes at a special event before Christmas.
Read More About
Category: All